A Festival of Lights at the YJP Mansion
Project
Young Jewish Professionals Mansion
Design Partner
Andrews Escobar & Associates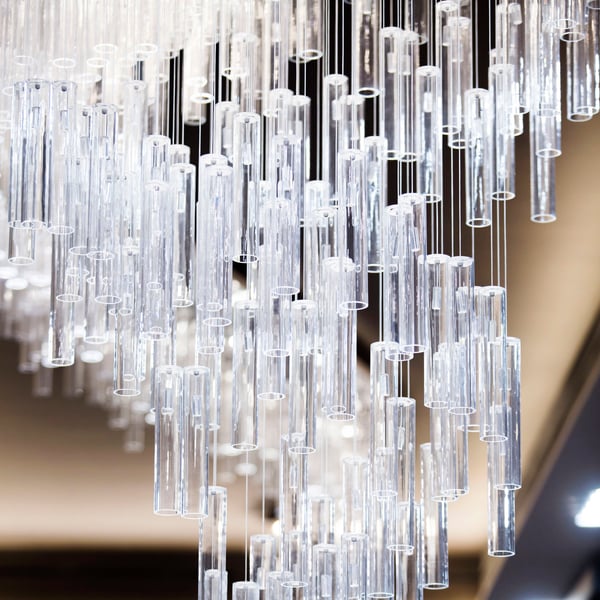 The Young Jewish Professionals, a New York-based nonprofit, has purchased and restored a 1900 Pre-War mansion just east of Union Square which serves as one of the most exclusive gathering and event spaces in the Big Apple. In celebration of the approaching Hanukkah holiday, the interior represents a Festival of Lights in its own right, illuminated with a jaw-dropping sculptural chandelier designed by yours truly.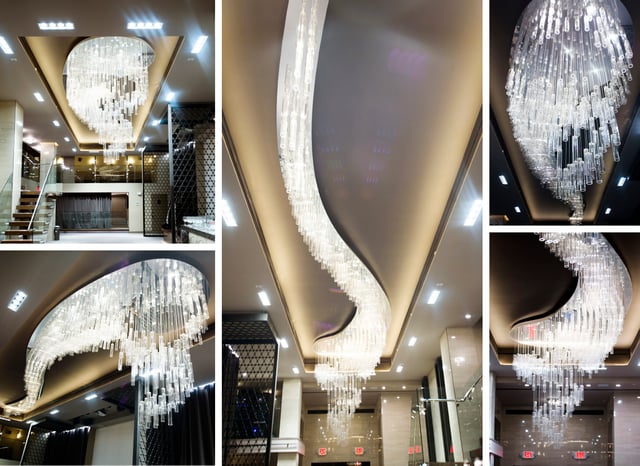 The mansion is decked out with some sweet amenities: 3 stories, a full kitchen, private conference room, floating staircase, center stage & state of the art lighting system. The Yellow Goat light fixture design serpentines throughout the space and is a focal feature for private gatherings, networking events & speaking engagements. Seriously…who wouldn't want to celebrate underneath this beauty?!
Spanning nearly 33' long and 7'-6" high, the design includes approximately 550 clear acrylic tube elements lit by programmable RGB fiber optics and crystal end caps. For added sparkle, we included LED downlights in the mirrored ceiling plate above. YJP can program the fixture with 6 different color options…talk about flexibility and a colorful interior!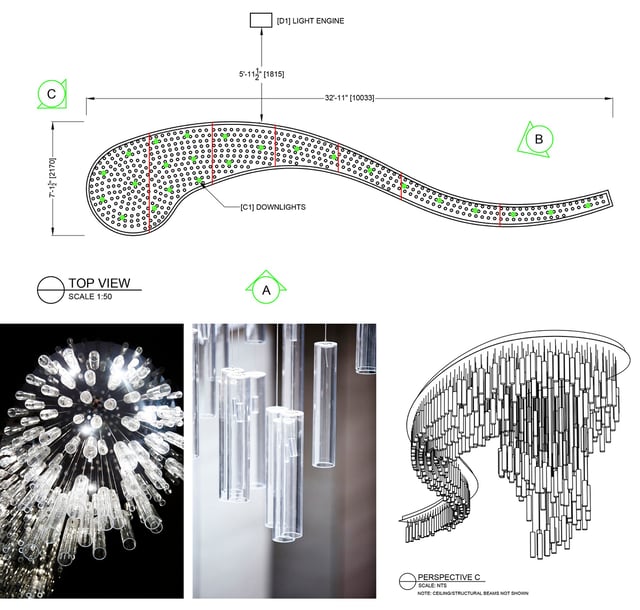 YJP is a respected community providing mentoring and connecting young Jewish professionals with the world's most successful business contacts. May their new space, and our fixture, shine light on the incredible opportunities ahead for its members! Wishing everyone a Happy Hanukkah and holiday season!
-Nicola Casale, Design Manager | nicola@yellowgoatdesign.com
A shout out to the project team on the YJP Mansion: