Body by Ravi's Got Curves, Contour & Curls
Dedicated to the creation of beauty, Body by Ravi is a medical practice specializing in plastic and reconstructive surgery in Houston, Texas. Led by Dr. Ravi Somayazula, it was time for their own facelift. Contour Interior Design was called in to head up the interiors and create an elegant transformation. The selected focal feature? Yellow Goat Design's "Curls Metallica" sitting pretty in the entry. Go ahead…bat those new Latisse eyelashes!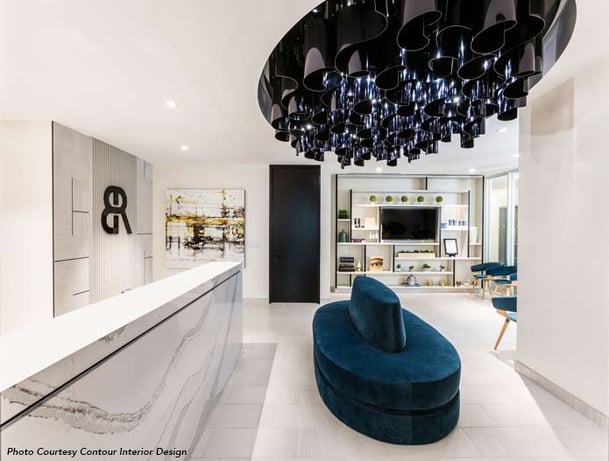 It's no surprise that Body By Ravi values aesthetics; therefore, the interiors could not be designed with any ordinary approach. The space needed to be original, contemporary and edgy- exuding the same confidence that patients do upon completion of their procedures. Our sculptural light fixture was a perfect representation of the company's ideals. Suspended from a black mirror aluminum ceiling plate, the individual 'curls' were each heat bent and finished in a reflective black finish with LEDs dropping through the center for extra sparkle.
Measuring 12' x 8' approximately, this sleek installation greets patients and assures them that there are no double chins here…just double takes!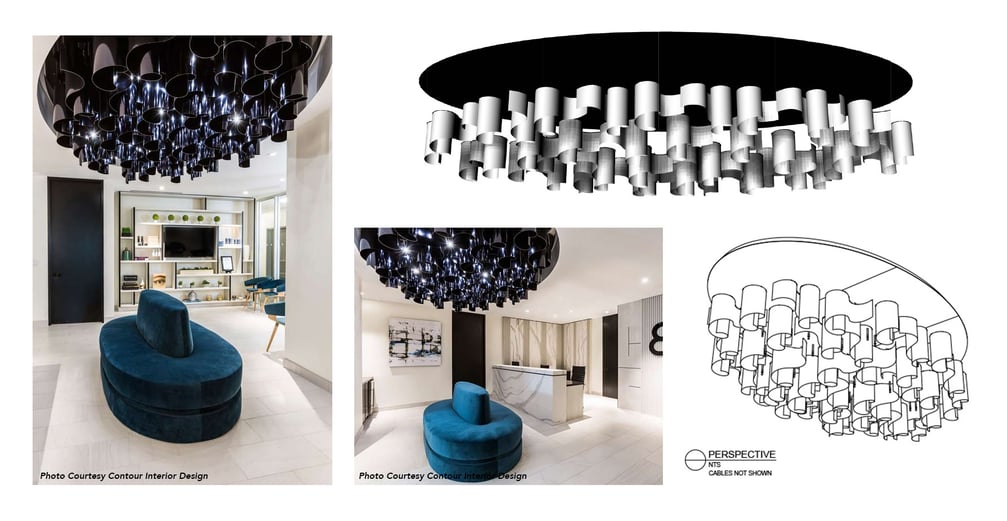 -Nicola Casale, US Director | nicola@yellowgoatdesign.com
Thank you to Nina Magon and her team at Contour Interior Design for including us in this fabulous and cutting-edge project! See the other 'facelifts' they do here: http://contourinteriordesign.com/
Visit Body by Ravi here: https://www.bodybyravi.com/