In Defense of Bold Design
If you don't try new things, you certainly aren't going to benefit from them. Sticking to the tried and true can make you feel tired and blue at the end of the day! In terms of design, your project will feel flat and generic if you cling to the cookie cutter concept. Good design, in addition to looking great (obviously), creates a conversation, lends a feeling of distinction and destination and sometimes even causes a good laugh. We think you should go big or go home in your next interior design project.
Stand Apart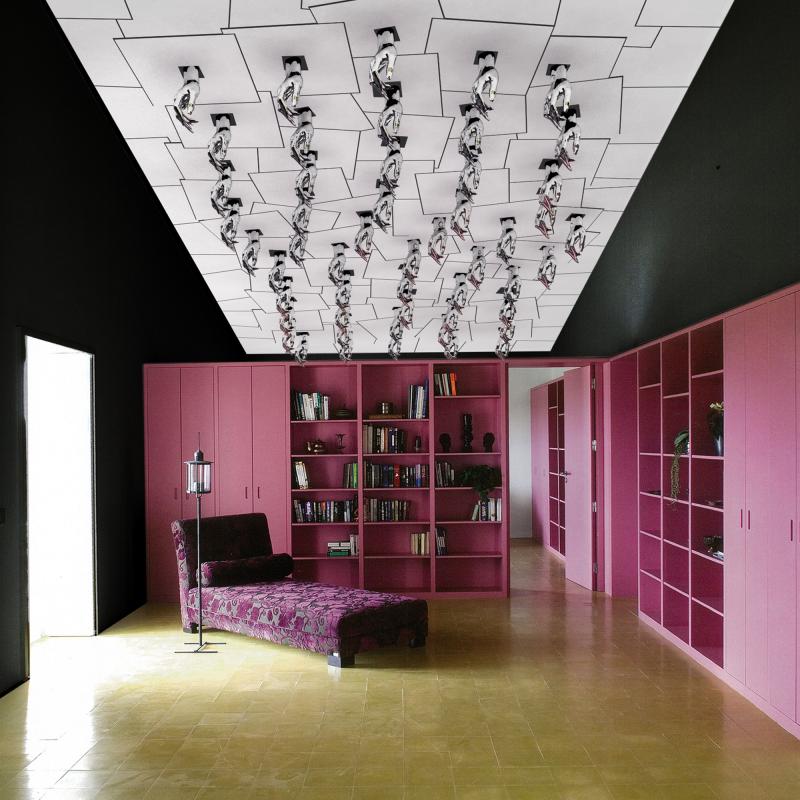 Gotta Hand It To Ya! White HPL (High Pressure Laminate) with mannequin hands in chrome.
Good design allows your space to stand out from the competitors (and perhaps even be featured in the media!). Having a bold, unique artistic piece in your public space, stairway or entry lends an air of accomplishment and elite, exquisite taste. Exude confidence in your design- it's contagious and will catch your client's eye (and visitor, employee, and competitor too!).
Conversation Starter
Are you worried about what people will say if you have a bold, beautiful, different design piece in your building? Good, that's the point! Conversation pieces drive repeat business and keep them coming back for more. Word of mouth is a revenue driver. Get them talking and keep them talking by incorporating a forward-thinking design in your next venture.
Call Yellow Goat Design when you're ready to make waves!