Simon Roosevelt Field has its Head in the Clouds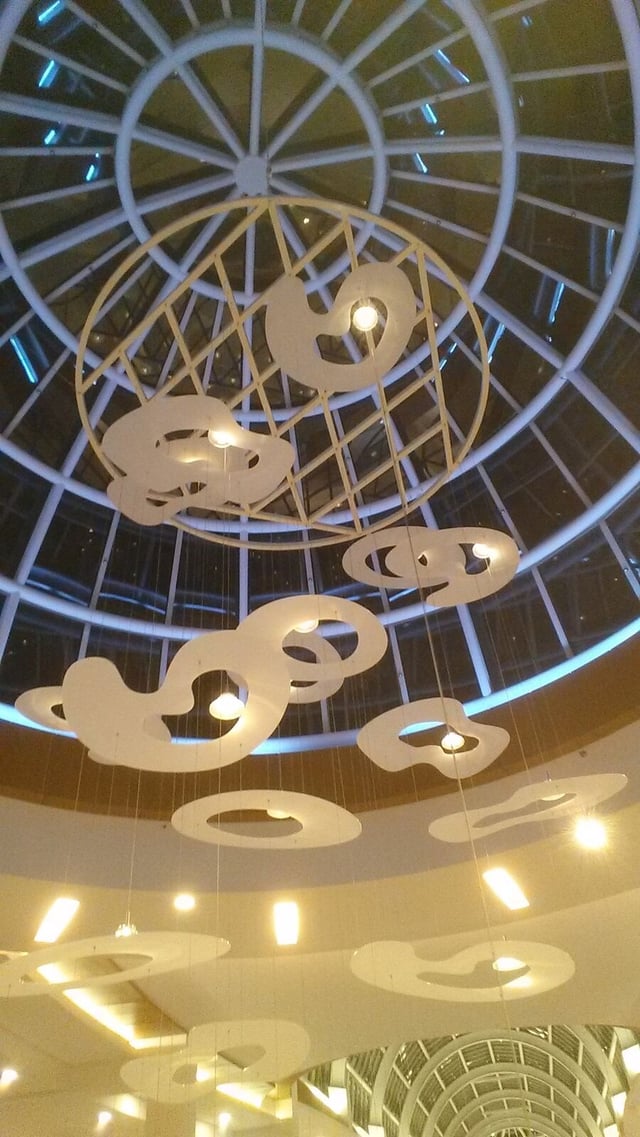 Simon Mall in Roosevelt Field, NY knows who to call when it comes to original design (Yellow Goat Design obviously!). This super popular shopping center (one of the largest in the US…hello!) is decked out top-to-bottom with YGD's whimsical lighting and kids' play designs.
Floating in the atrium above the kids' play space Roosevelt Field specified our opal acrylic "Clouds" light fixture. These clustered cuties soak up the daylight when the sun is high and reflect natural light out into the space. When the sun goes down, the solid glass balls suspended within the Clouds emit a soft warm light that keeps the open feeling of sky-high design. These clouds, one of our originals, can be customized to any space's specific dimensions and requirements. In case you didn't know…all of our products are custom and built to order!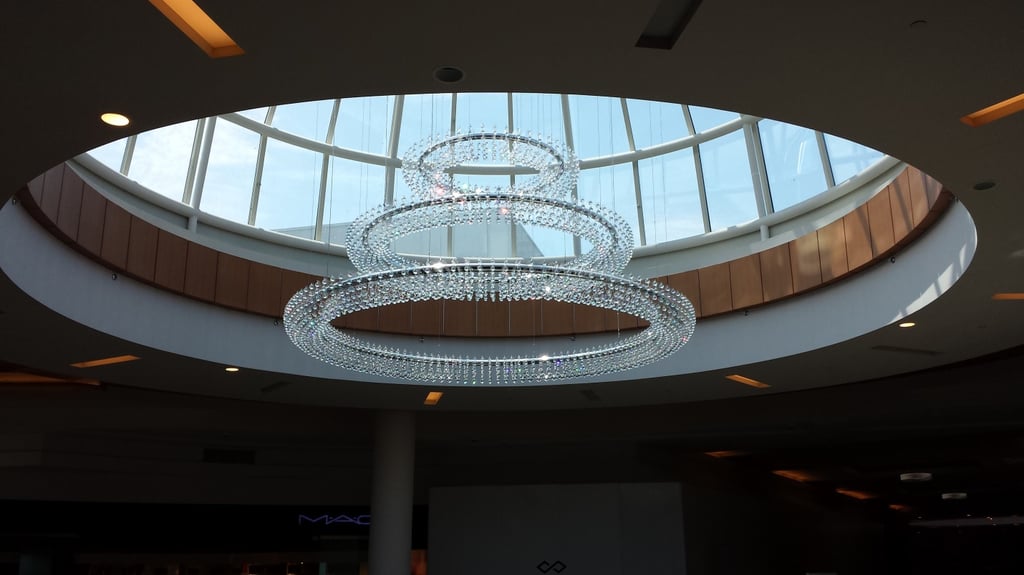 Located in a separate atrium at Simon Roosevelt Field, YGD's "Deneuve" pendant adds a bit of glitz and glamour to the immediate surrounding luxury tenants in the mall. Designed and fabricated with a trio of crystal rings, the modern simplicity provides sparkle via LED bi-pins housed within the central aluminum framing. Three rings may be the magic number for Simon but YGD can design this fixture to have more (or less!) to provide the perfect proportions for your project!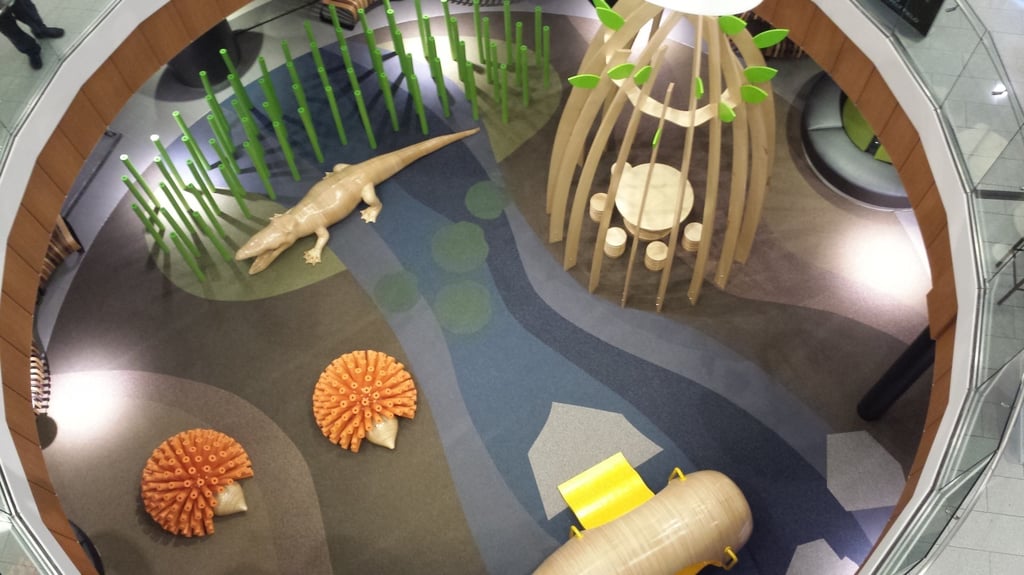 When the shopping day gets a bit too long, a bit too stressful, or a little too grown up, Simon Mall put their trust in YGD to design a space for restless kids (and those adults who are still kids at heart). We are super excited to unveil our squad's latest and greatest idea: YGD's "Play" product line. #squadgoals
Built from CNC router cut plywood, these pieces are not only wild but one of a kind! Simon's space includes a perfect jungle harmony of "Humphrey," "Gums" and a pair of "Fros." As these animal friends get along, prey and predator alike, they also have a habitat designed for stylish fun, play, and imagination. Gums lives in the "Flexible Forest," inviting friends to sneak around in the tall grasses with him. Speaking of hiding, the kiddos can take a break from their shopping spree in YGD's "Treehouse," a cozy circlet of tall leafy beams (close enough to offer a separate space but open so they are not out of site of their caretaker).
It's a jungle out there of new designs and YGD is at the forefront of modern kids play spaces. All of our layouts and pieces are safety certified so you can rest assured that we have the kids and your company covered. YGD will provide a one-stop shop for your next project - we will design, fabricate AND install. Did we also mention that we offer full design development services? #clutch
As industry innovations, let us design your next destination. Your clientele will keep coming back for more. And your competitors? They will have a lot of catching up to do! Email us at sales@yellowgoatdesign.com.