The Story Behind Yellow Goat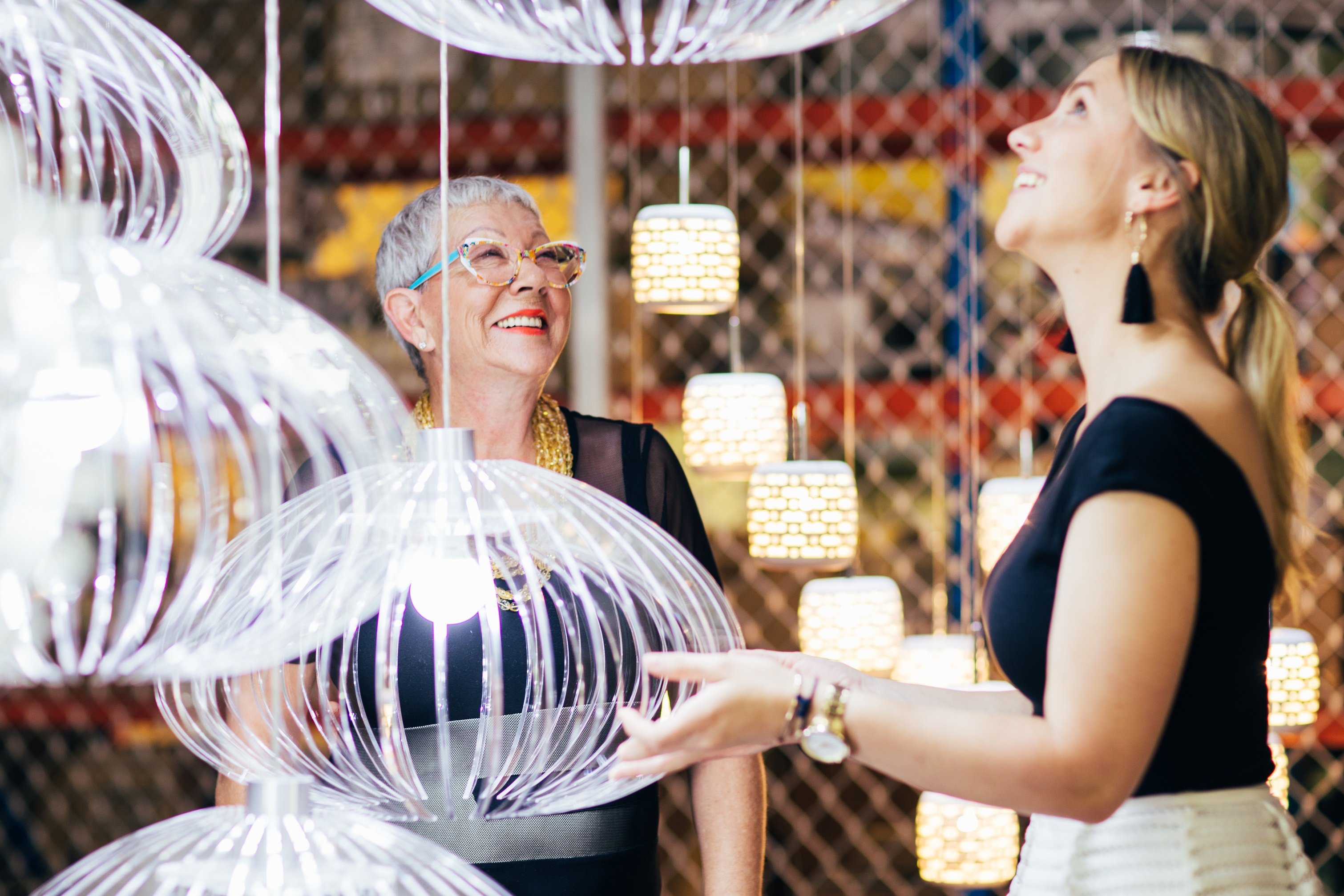 As Featured in "Extra" a 120 Collins publication (issue 02: Summer 2015)
Page 6, Enterprise
Yellow Goat Design is an innovative and enterprising Australian company discovered in the interior architecture realm. What began as a husband & wife business, Yellow Goat Design (YGD) has developed into one of the most creative and talented artisan lighting businesses in the world, exporting to the Middle East, Europe, and Asia from their studio and factory at Southport in Queensland. A second office/fabricating facility has been opened in Toronto Canada and supports the North American business.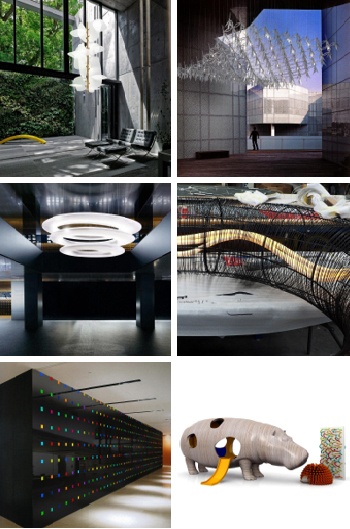 YGD, which was founded by Sandra and Jerzy Lesko in 1998 after they returned to Australia from living in Hong Kong, has now expanded to include sons Nicholas (the older son and now owner) and Dominic. In Australia the business employs 30 design and engineering staff who create and fabricate custom feature lighting, architectural screens and wall panels, and sculptural playground equipment for casinos, clubs, hotels, resorts, apartments, shopping centers and private residences all over the world.
A painter and sculptor by profession, the idea that sparked the business in the first place came about in Jerzy's studio and the business has since grown organically through word of mouth, recognition, and respect of the design community for the creativity and originality that is inherent in Yellow Goat's work. Each piece is conceived to make an imposing statement and create a unique identity. Clients are typically B2B.
The strengths of the business are threefold:
The ability to collaborate with the client or architect and designer on individual projects then to bring to life the clients vision:

The level of materials research which goes on throughout the company to ensure the new materials and techniques discovered will facilitate the creation of a unique feature;

Dedication to continuously delivering the hottest designs of the highest quality
Canadian lighting consultants Lightform. Ca referenced YGD's ethos best with their synopsis. "…..a team of experienced lighting designers who design and build custom light installations for commercial, institutional, and hospitality projects. With a portfolio of products that ranges from cascading clusters crowning the stairway of an institution to massive 8-metre chandeliers for casinos and clubs, Yellow Goat creates entirely original and customized lighting installations based on the design needs, cost, and timeline parameters of their clients. Working with a range of material from glass, crystal, and metals, to wicker, acrylic, mirror, and Tyvek, Yellow Goat's designs also fall under the realm of art; in fact, they often work with Art Consultants and those looking to enhance a private or public space with art."
When asked what communication tools the business uses- they have only good things to say about technology. Each month at least six new designs are showcased in an email design bulletin that at present is sent around to 40,000 architects and designs worldwide. The Internet has allowed YGD, a small, local company to expand to a global level, and their prolific use of social media has enhanced and solidified their unique market position and enabled them to connect to a younger market. YGD is prevalent in print (magazine articles) and it's hard to see them not being mentioned when they produce such magnificent and amazing work. They also exhibit at Trade shows on a constant basis.
Jerzy, as quoted on the Social Media for Business Performance website, said "For a small Gold Coast company to be able to do all those things, I mean, you have to have vision don't limit yourself and you shouldn't have to."