Yellow Goat's Frequently Asked Questions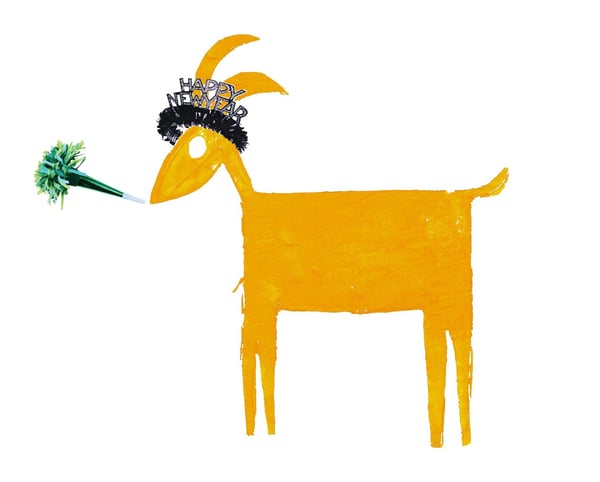 Yellow Goat Design is one of the leaders in interior lighting, design, and spatial planning. We get a lot of queries and questions from our clientele and are always more than happy to answer them. With that in mind, we thought we would compile the most popular and frequently asked questions into one simple list to help you better understand what we do and how we do it.
Where is your office located and do you use local representatives?

Our North American design & sales office is located near Philadelphia, Pennsylvania. Due to the custom nature of our work, we find it easier to work directly with our clients without a middle man. We do not use local representatives but we are often more than happy to hit the road if you need us!
Where do you make your pieces?

We make our design pieces in our own factory which is located outside of Toronto in Cambridge, Ontario, Canada.


What are your typical production times?

Our typical production times are as follows:
shop drawings: 2-3 weeks

production: 10-12 weeks

wicker products: 16 weeks

kids play products:16-24 weeks

quick ship: 4-6 weeks (email us to request catalogue) *expediting options available
Can you customize anything I can see on the website?




We sure can! Every piece we make is custom made and built to order. Do you want to specify per the website? No problem! It is a good idea to keep in mind that the piece you would like is almost certainly not idly sitting on a shelf – it is going to be built just for you so standard lead times apply.



Also if you have your own idea for a piece, send it over to us and we can help it become a reality.
What are your design and development fees?

There are none! Design and development is free, along with samples, renderings, 3D models, datasheets, etc.
Do you install the product?
We can design, fabricate, and install any piece you wish. We have a wide variety of skills and knowledge at your disposal.
How much does everything cost? Can you value engineer?
When it comes to our pricing, we will give it to you straight: each job is unique and will have its own unique price that can range all across the board, usually from $1000 upwards. Do you have a budget? We will build, design, and install as per your budget needs. If you are already over budget, we can certainly value engineer to it. Do you just need a ballpark price for your installation? Don't hesitate to email us!
Are your products UL listed?
All of our components are UL listed and we use QPS, a UL equivalent, which is recognized and accepted everywhere in North America to certify the safety and efficiency of the final product.
Do you have in-house designers?
Of course! Our design work is what we are known for. All of our personnel are incredibly talented and fun to work with!
If you are ready to purchase a piece from us at Yellow Goat Design, contact us with your estimate number and our project manager will get the ball rolling. With our unique design solutions, your space will never look better!