YGD is Very Hungry for…Furniture?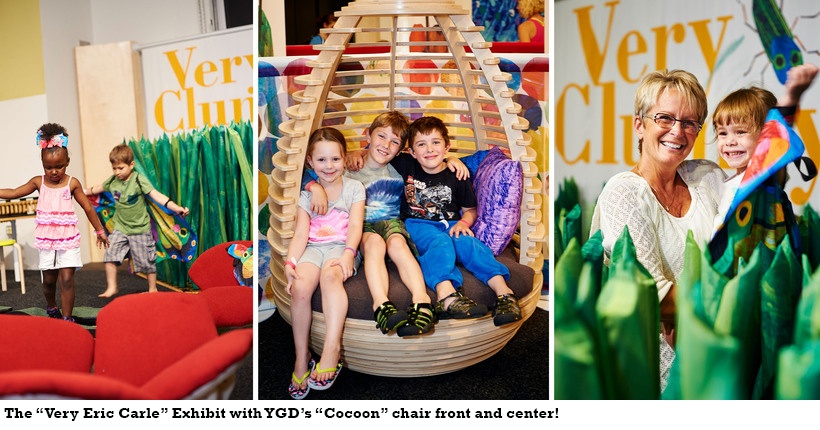 Eric Carle…the name sounds familiar right? He's a starchitect in his own right: he designed the classic children's book "The Very Hungry Caterpillar" in 1969 that we all know and love. The story is based on the principle of transformation…a concept that we are very familiar with here at YGD (shout out to our multiple product lines: lighting, screens, cirrus, kids play!). Based on Carle's concept and a new exhibit featuring his work, our "Cocoon" Chair has been born, adding 'furniture design' to our ever-expanding list of capabilities.
Curious how this came about? Thought so! The Pittsburgh Children's Museum was working on an exhibition titled "Very Eric Carle" which encourages discovery and activities featuring the caterpillar's journey to become a butterfly. They came across our "play" line, loved our work and wanted us to get involved. Can we create an activity conducive to the classic hit they asked? Of course we can (we're YGD after all!).
As quirky and fun product designers, these are some of our favorite requests. We sketched out some ideas and proposed the Cocoon chair- both a furniture and activity piece where visitors can curl up, read a book and observe the experience around them. We designed and built two different sizes- an adult chair (33.5" x 21.7" x 52.4" H) and a child chair (23.5" x 15.1" x 36.6" H) using layered CNC-cut plywood, similar to our "play" creatures. Our seamstress created custom cushions upholstered in Interlude fabric with a Crypton finish (color: black pearl).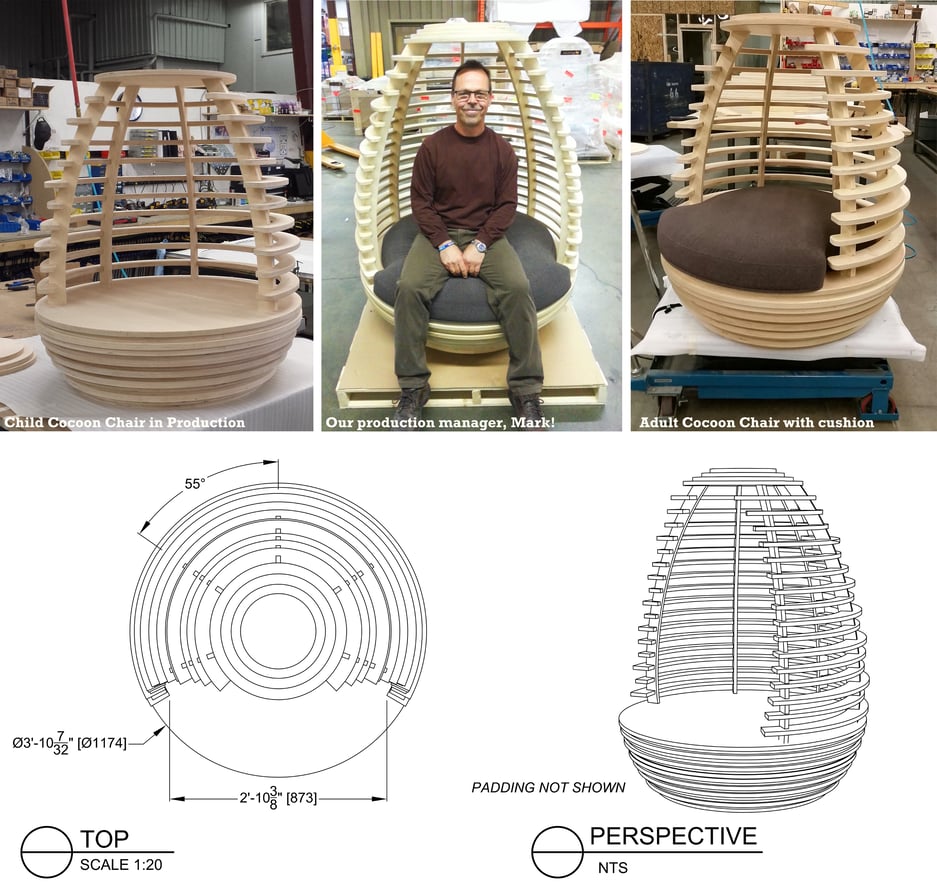 As a traveling exhibition, it was important that these chairs could withstand packing, unpacking and the wear & tear of visitors to the exhibit. Given our strategic material and fabric selections, they are standing up to the test of time. The chairs even had 15 minutes of fame on Pittsburgh's local news channel, KDKA!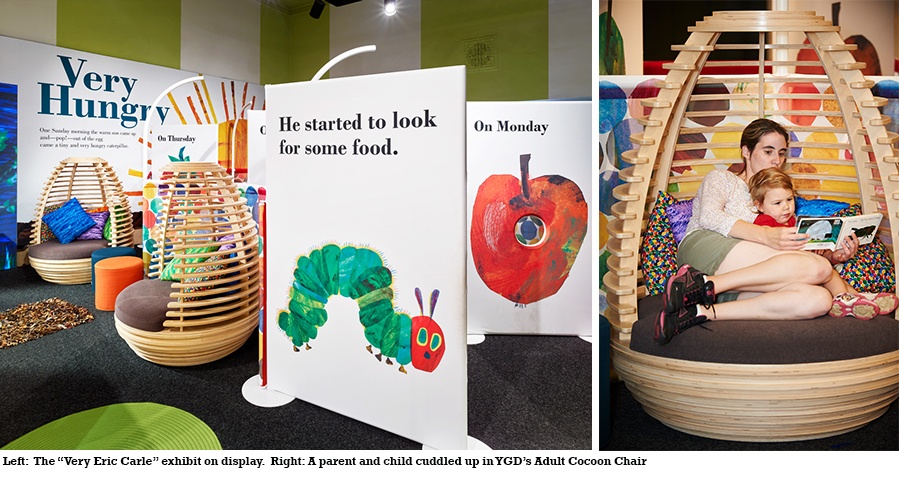 Huge thank you to the Children's Pittsburgh Museum for including us in this special project. We may be goats but sometimes it's important to morph into something else (in this case…a caterpillar). #foodforthought
-Nicola Casale, US Design Manager
Hungry for more information? Email me at nicola@yellowgoatdesign.com
Want to check out the exhibit and see our work in person? Click here.