Happy New Year, Readers! It's great to be back in blog action after the holiday break. To kick off 2017, I am sharing YGD's #bestof9 designs. After completing a record-breaking number of projects in 2016, it was definitely difficult choosing only nine. Here's to hoping Instagram increases that number next year...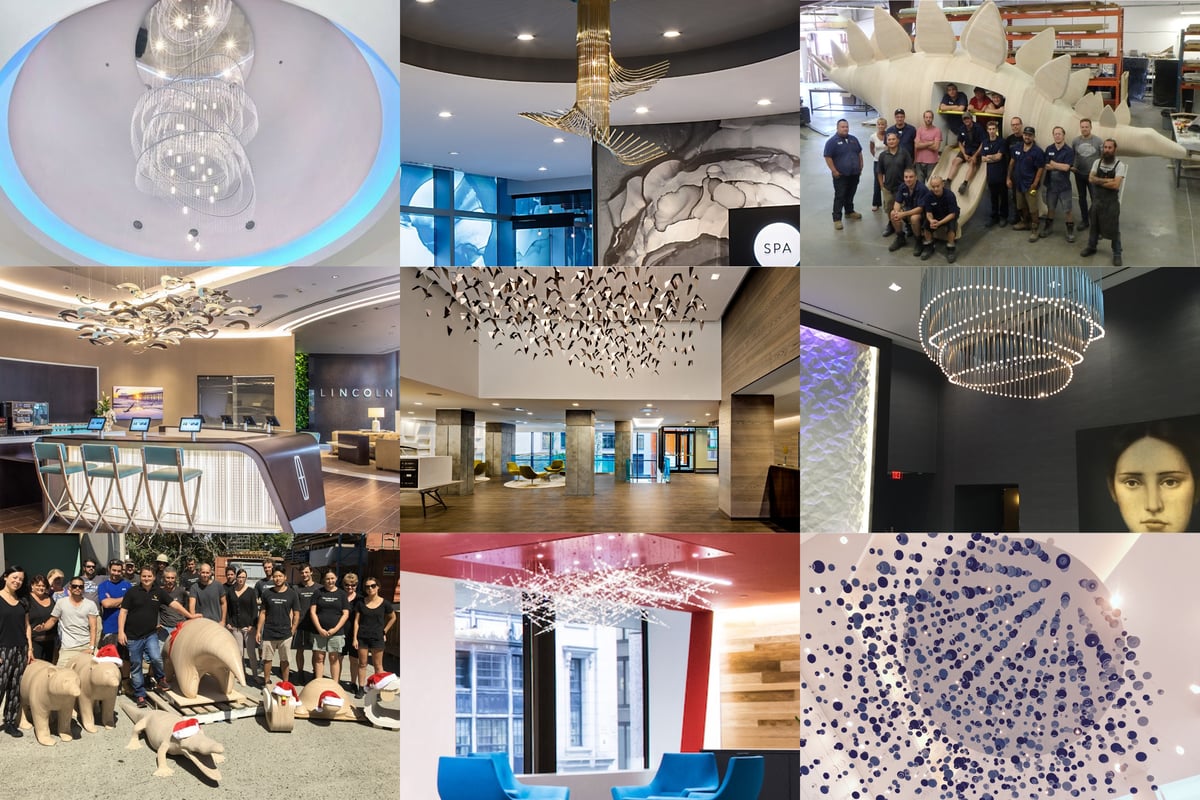 Projects Featured (from Top Left):
Falls Events Center Littleton CO.
YGD Design: Besa. Design Firm: Falls Events Center
JW Marriott Spa Austin TX.
YGD Design: Flick.
Design Firm: Simeone Deary Design Group
21 West End New York NY.
YGD Design: Steggo.
Design Firm: ICrave
Lincoln Experience Center Newport Beach CA.
YGD Design: Bagels.
Design Firm: Cityscape Architects
535w43 New York NY.
YGD Design: Custom Wings.
Design Firm: CetraRuddy and One Lux Studio
Marina Inn Hotel & Conference Center South Sioux City NE.
YGD Design: Coaster.
Design Firm: Klinger Companies and Cannon Moss Brygger Architects
Perth Hospital Perth Australia.
YGD Designs: Black Bear, Anteater, Gums, Eloise, Turtle, Timmy
Cayan Boston MA.
YGD Design: Shooting Stars.
Design Firm: Interior Architects
Meridian Health Detroit MI.
YGD Design: Tops.
Design Firm: dPop! Design and xibitz
We look forward to collaborating on some show-stopping lighting, screen and kids play designs in 2017! Drop me a line so you can be featured on next year's #bestof9!
-Nicola Casale, Design Manager | nicola@yellowgoatdesign.com