You did "Knot" See This Coming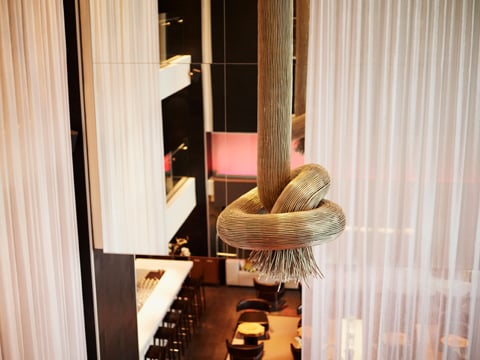 Are you at the end of your rope after searching hours on end for the perfect light fixture? Here's an idea: tie a knot and hang on…you're about to experience the very best in innovation and design. Introducing YGD's "Knot"- a jaw-dropping display of large-scale lighting.
This beauty is built with a couple hundred Spiroflex wands, lit at each end with LED bi-pins, with strands hanging loosely at the end. Pretty stinking spectacular, if you ask me. #boom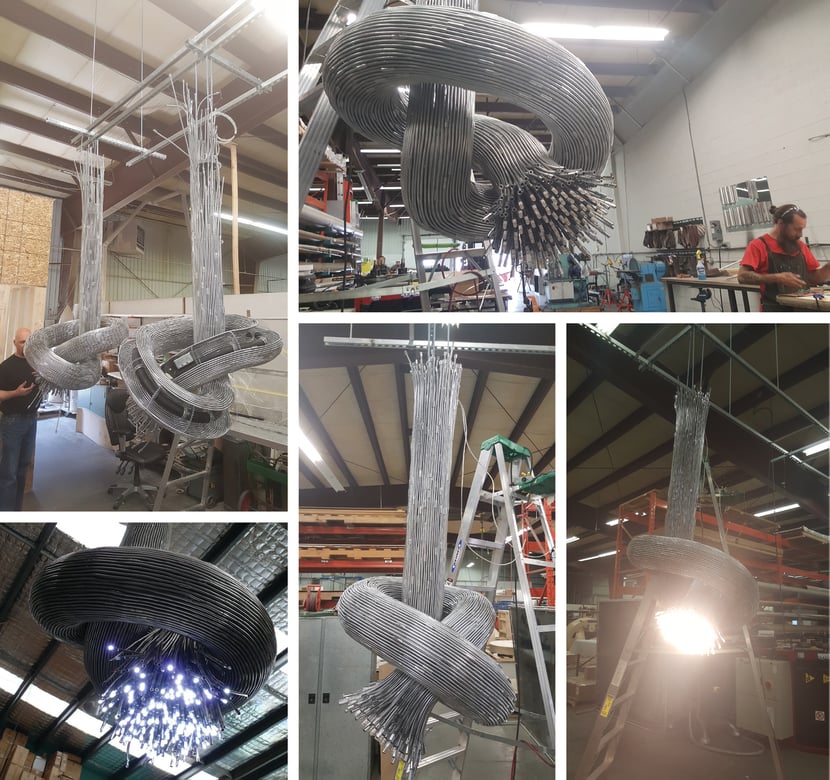 Want to experience it in person? Book a flight to Toronto and check into the Le Germain Hotel. It is suspended in the lobby so you can't miss it. In the event that you stay a while…let us know and we'll hook you up with a private tour of YGD's Canadian factory. It is a short drive from the city and well worth meeting the crazy cool guys that make our design dreams a reality. Can't pass that up, eh?! Didn't think so.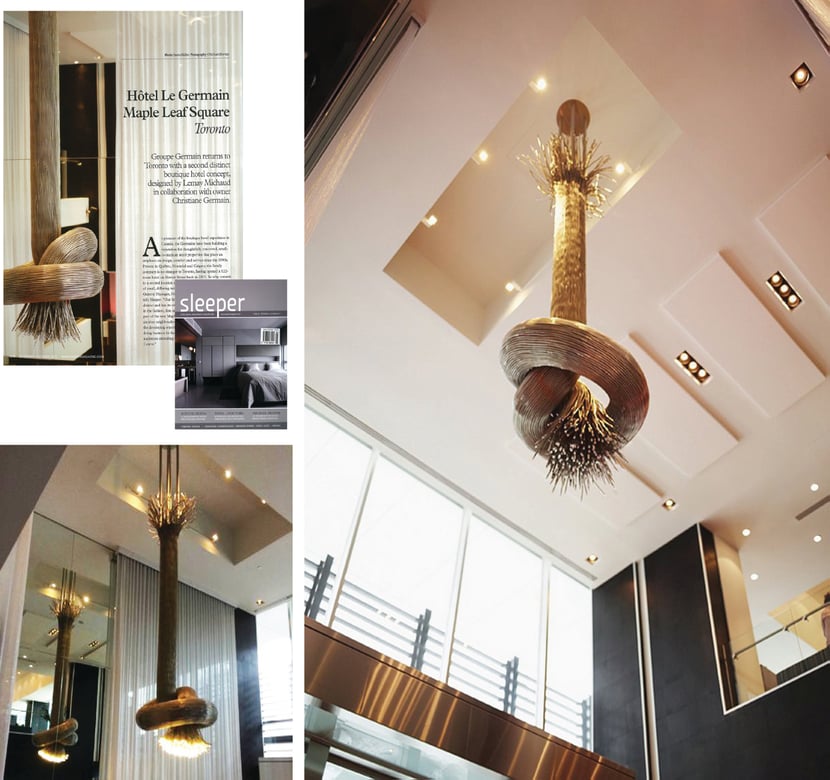 Looks like YGD is on trend with the infamous top knot, garlic knots and tying the knot. It really isn't easy being the GOAT…but someone's gotta do it. PS Tom Brady…I guess we'll let you join our club.
-Nicola Casale, Design Manager | nicola@yellowgoatdesign.com
Le Germaine Hotel Toronto: http://www.legermainhotels.com/en/torontomercer/