BUBBLE wins Best of Year!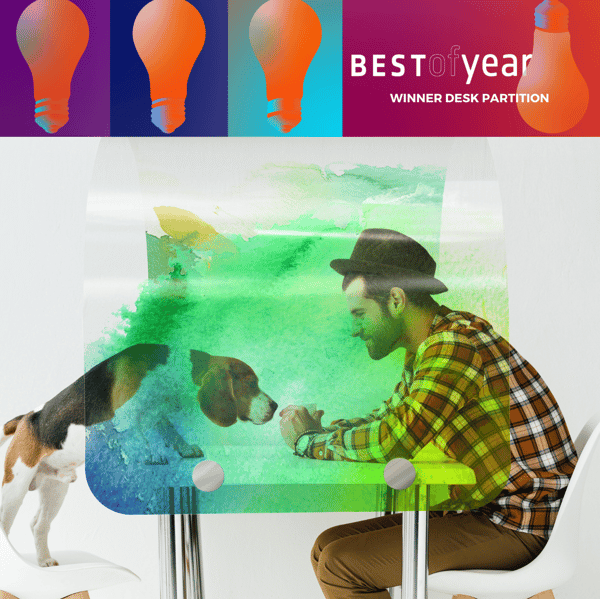 We are so proud to announce our BUBBLE safe screen has won Interior Design's BOY Award for Desk Partition. This screen was designed in response to the COVID-19 pandemic and our design team worked tirelessly to perfect it. The rounded acrylic screen is customizable and can be printed in a variety of patterns or colors of your choosing. Have your own pattern or brand logo in mind? Want to develop a unique pattern with our DD team? No problem, we can do that too! BUBBLE attaches to a desk or work surface with metal clamps that are adjustable to suit a variety of sizes. The screen can be easily moved from one location to the next and it's also easily cleanable with non-abrasive cleaners.
Learn more about BUBBLE here and Contact our Team for a quote!
A bonus shout out to Studio O+A for taking home the Best of Year Award for Marketing + Branding Collateral for A Toolkit for the Times. We're honored to have our Clear Cut screen included in this super creative and informative Kit.
Be sure to download it here.