DITTO - A New Screen Collection from YGD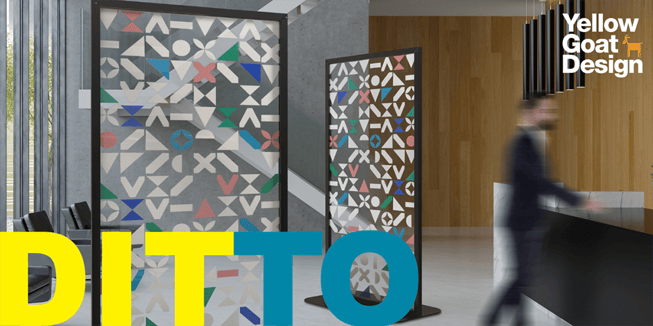 A New Screen Collection from Yellow Goat Design
Hot off the press, it's DITTO, Yellow Goat Design's new DigiPrint and Laser Cut Safe Screen collection. This digitally printed and laser cut safe screen collection is patterned after many of our existing router cut screen options, as well as several new YGD designs. Designed and built to be applicable in today's hospitality, healthcare, workplace or residential environments, each screen is easy to clean, comes in a variety of mounting options and designed with patterns to improve mood and health. As always, our screens can be customized in both finish and size to meet your aesthetic.

New screen designs like Collage, Ginkgo DigiPrint and Plexus Digiprint all rely on a DigiPrint process of colored ink being digitally printed on acrylic. Lucky you, the color of the INK and the ACRYLIC can be customized to suit your desired look. Love Collage but want to see jewel tones or a punch of branded color? We've got you covered and can even Pantone match to perfection.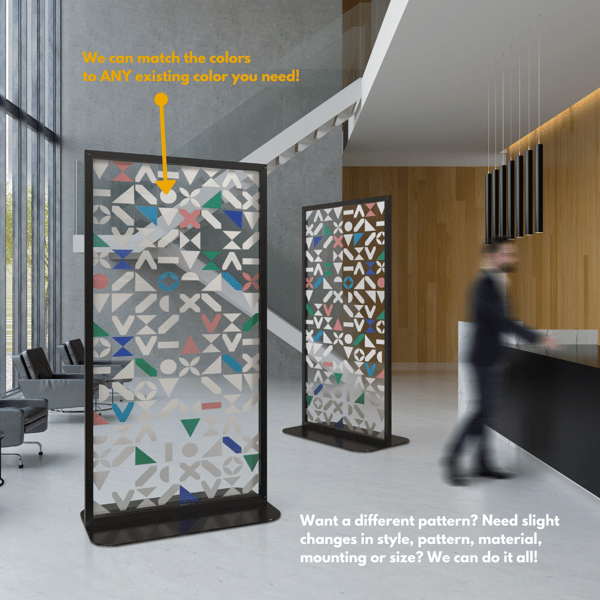 Our selection of laser cut metal screens with an Acrylic insert focuses on cool patterns with safety inserts to provide safe social distancing in a healthcare, hospitality, or workplace space. Each product has a unique YGD design cut into aluminum and powder coated with a color of your choice! The acrylic insert sits between 2 laser cut metal panels and can be customized for color.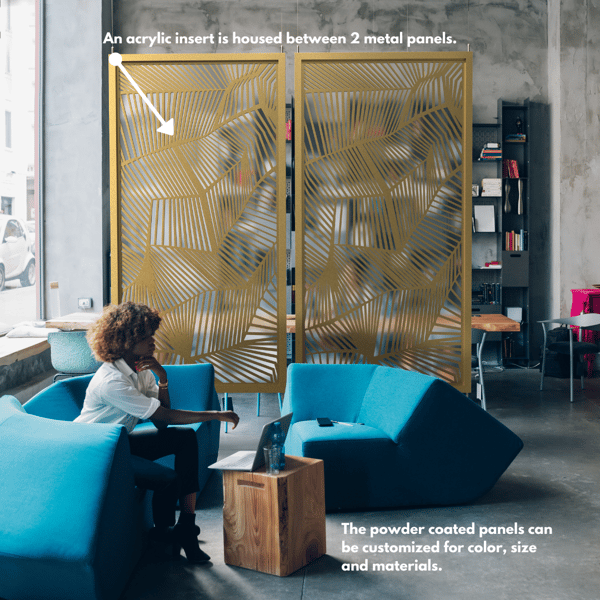 So, you love these screens but are wondering how they are mounted? Will it fit in my space? Is it Freestanding? Cable Mounted? Suspended? The answer is YES. We have a variety of standard mounting options available for our screens including Freestanding Base and Cable Mounted from floor to ceiling. Need it altered to reflect a suspended screen option on ceiling rails or be custom built to suit your specific space. We can do that!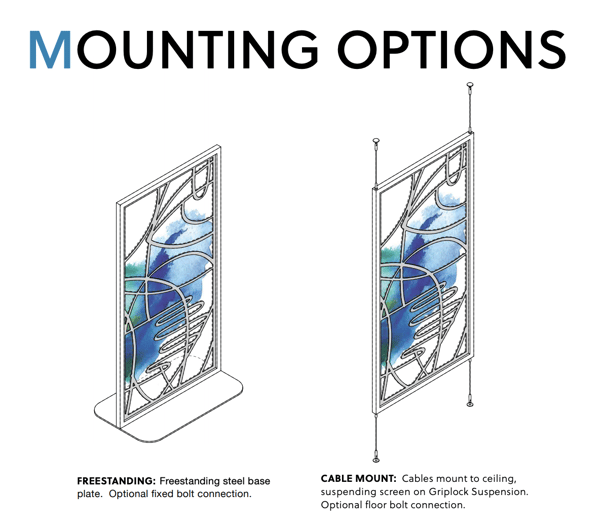 OK, NOW...ON TO THE COOL STUFF!
CHECK OUT THE FULL DITTO COLLECTION HERE.
READY FOR A QUOTE OR HAVE MORE QUESTIONS? CONTACT US