Dreams Really DO Come True
Project
Hoyts ENTX Cinema
Design Partner
Lume Design
Fixture
Custom Field of Dreams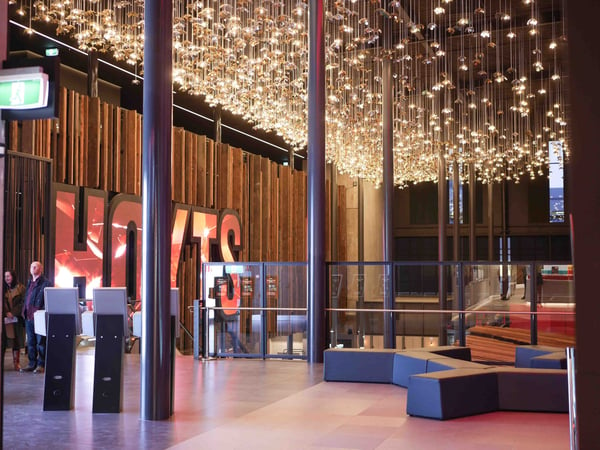 Problem spaces. We all know them and we all...well....avoid them. In the case of Hoyts cinema located in New Zealand, at the Westfield Riccarton shopping center, Yellow Goat took one problem space from frustrating to fantasy with a little ingenuity and a green (and gold) thumb. Aptly called our 'Field of Dreams,' our Design Director, Jerzy, collaborated with Lume Design (a long-time friend and client) to create a garden in the sky.
Designed by Jerzy to reflect Christchurch's history of greenery, water and flowers, the piece also draws focus to the theater's entryway and creates a space where people will come - again and again.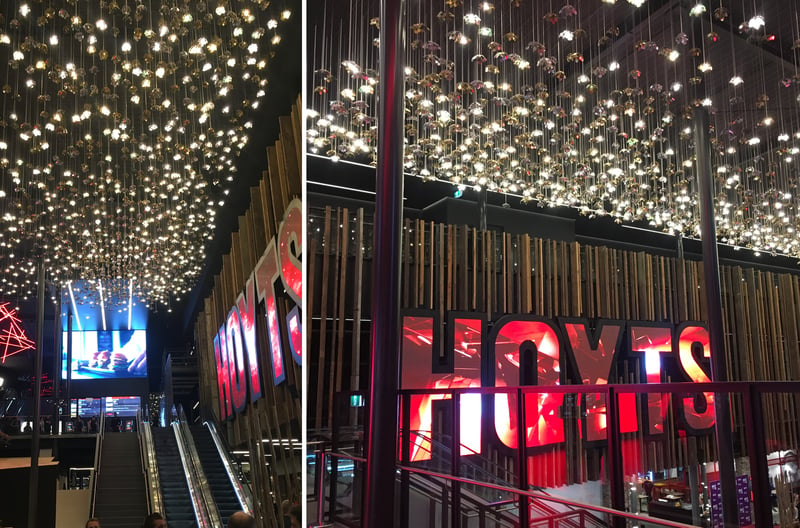 Yellow Goat defined that "cinematic" moment with 3000 gold, silver, and green flowers suspended in the air. Each flower has a 2m long stem and a 50mm crystal at its heart.

1000 of the flowers are fitted with an LED light source placed in the center of the crystal and are scattered randomly amongst the others. All are suspended from the ceiling at various heights generally following an undulating wave pattern.

This piece proves it, even in problem spaces, dreams really do come true.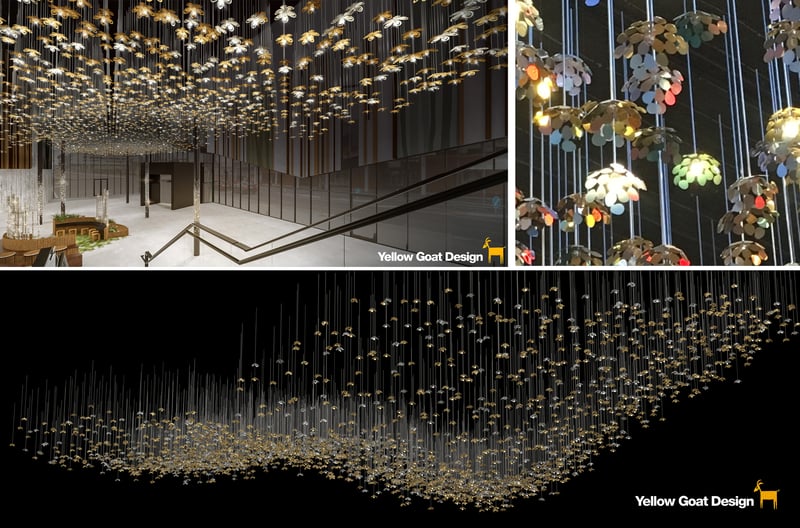 Visit the property's website here: www.hoyts.co.nz/cinemas/riccarton
Check out Lume Design here
Get More Goat: www.yellowgoatdesign.com