Lights, Camera, Interaction! Enhancing Third Spaces with Lighting Design.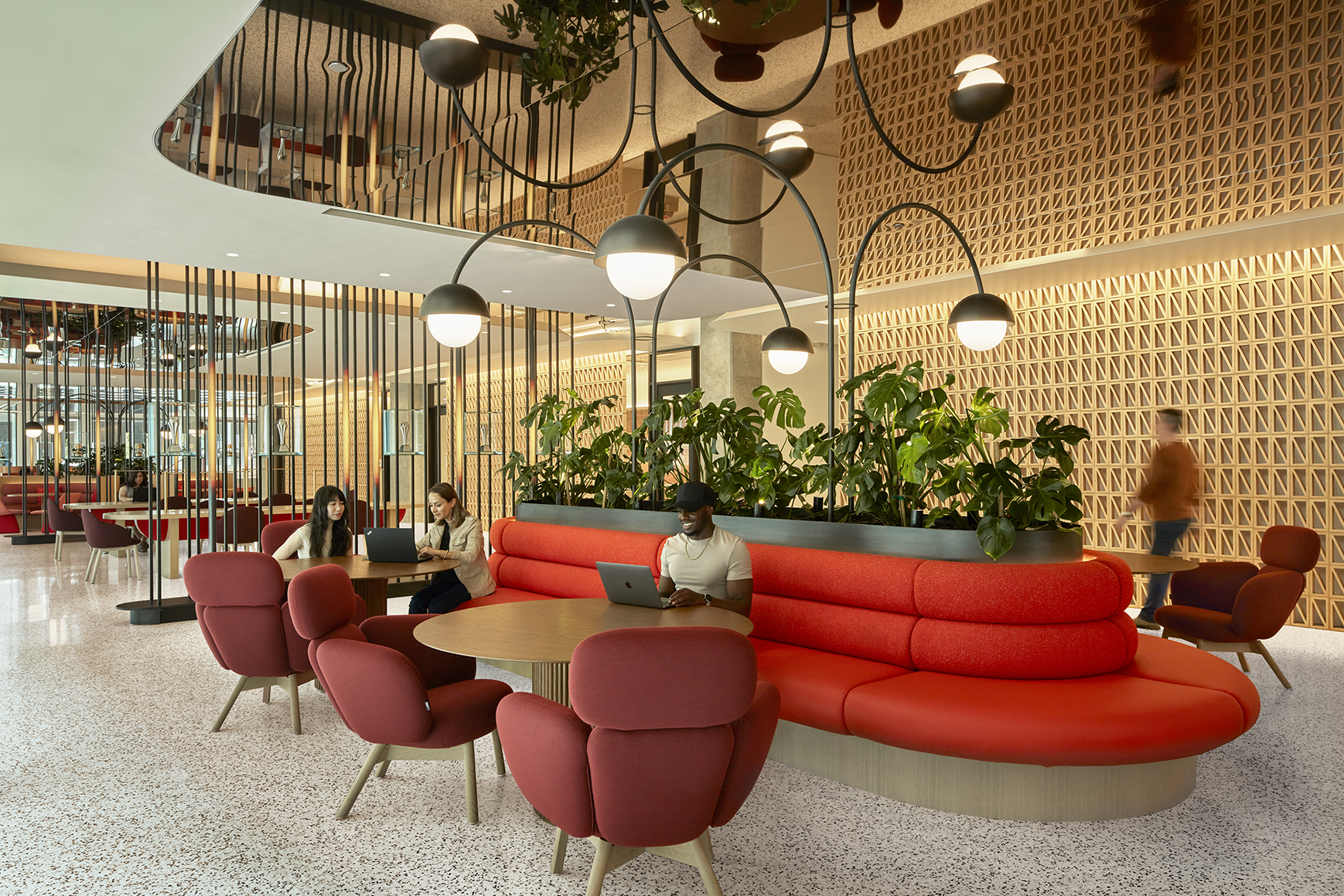 Third spaces are a concept that many architects and designers talk about, but what exactly are they? Third spaces can be described as a place apart from home or work where people can relax, refresh and connect with others. These spaces can be found in any commercial building, including libraries, museums, and office buildings. The key to creating a genuinely successful third space lies in the lighting design of your space. In this post, we're showcasing a workplace case study that achieves that perfect balance of functional and inviting lighting design for this Hollywood-based media company's third space.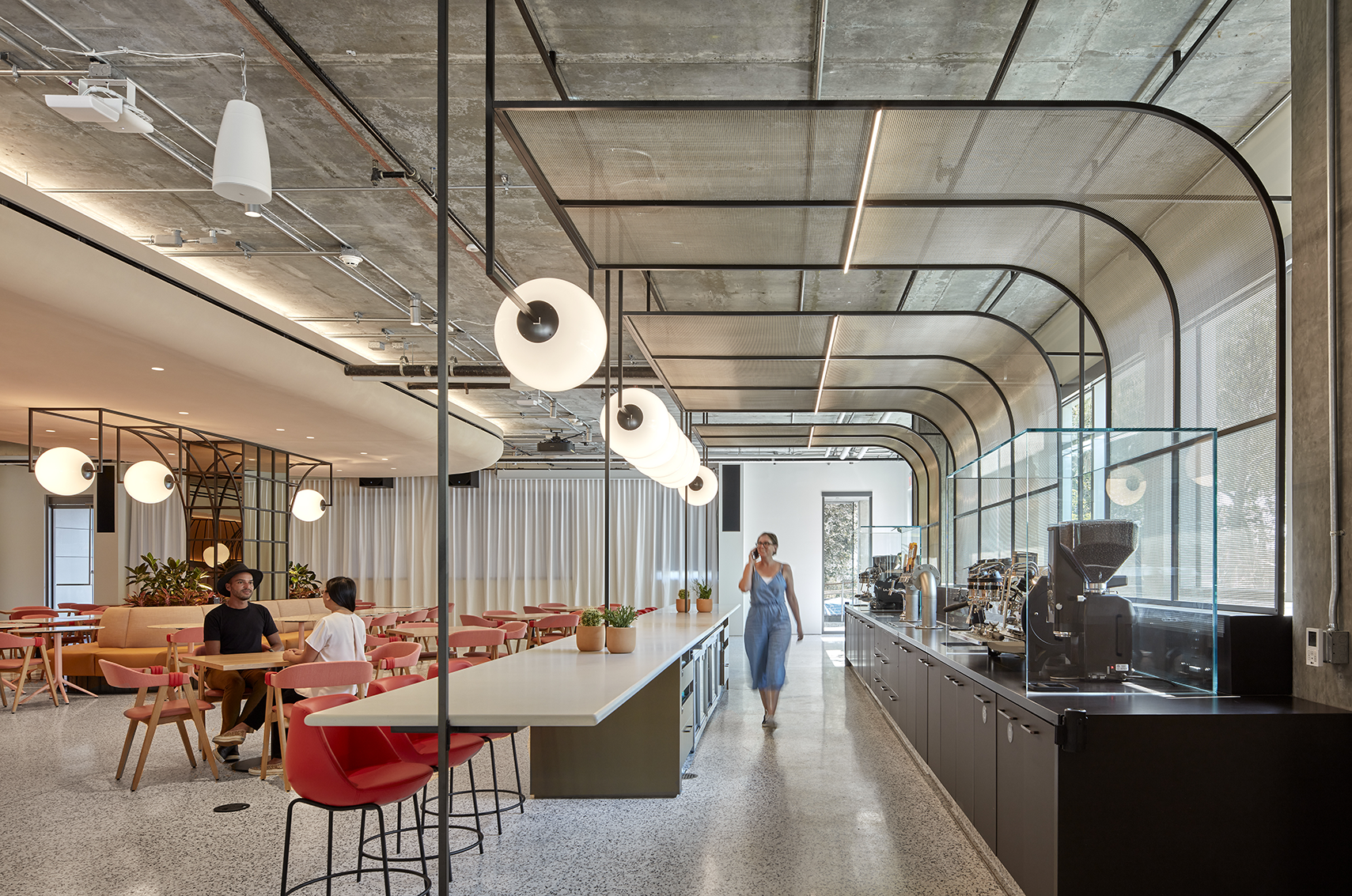 A third space is a place that enhances life, not just as a workplace. This can be achieved by investing in lighting. Lighting designs for commercial workspaces are essential to create an inviting work environment, improve productivity, reduce fatigue, improve safety and provide visually attractive and collaborative environments.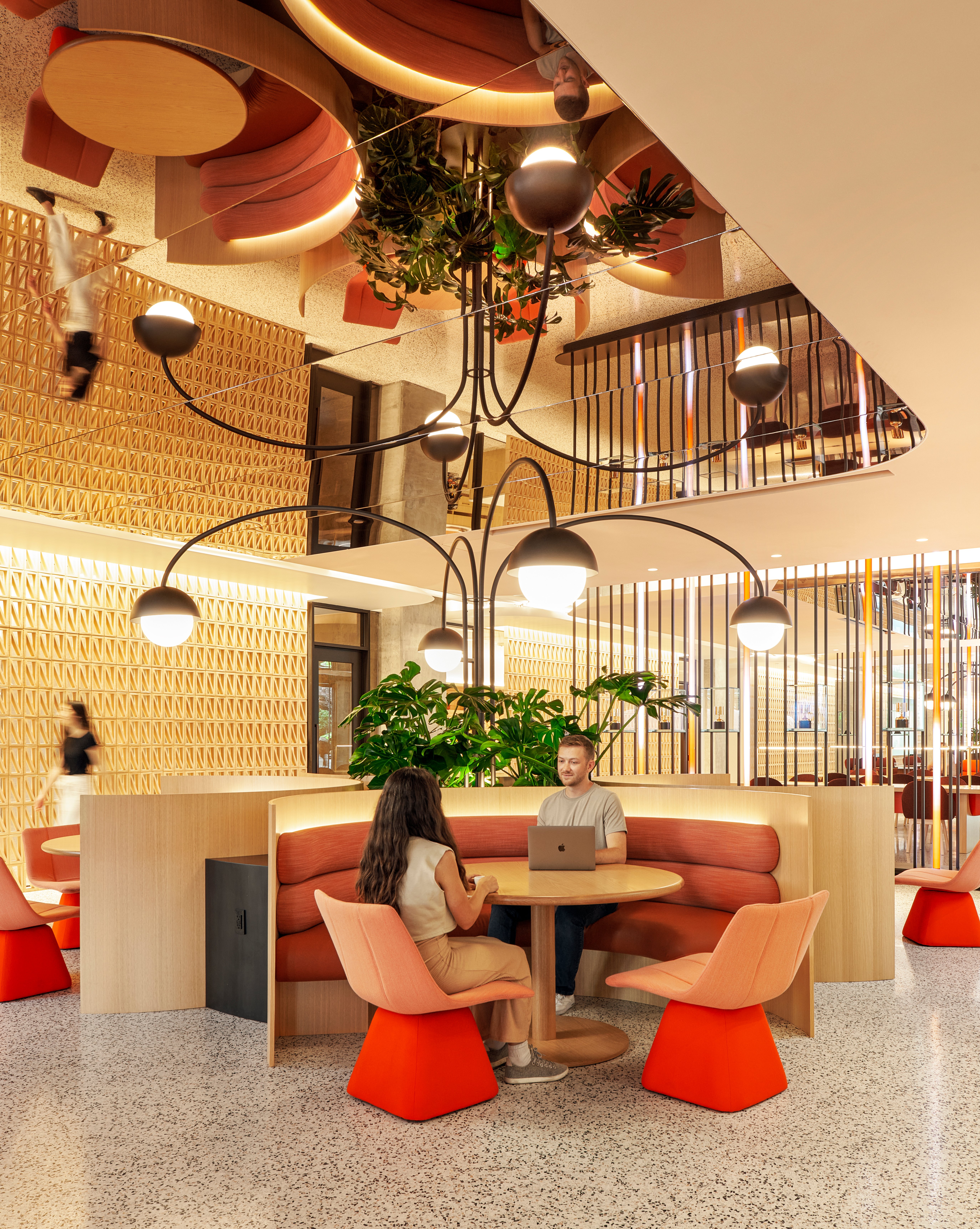 In this workplace project with Banks Landl and Gensler Los Angeles we designed light fixtures that spoke to the company's branding style and helped create moments of ease and privacy with welcoming curving shapes and warm lighting.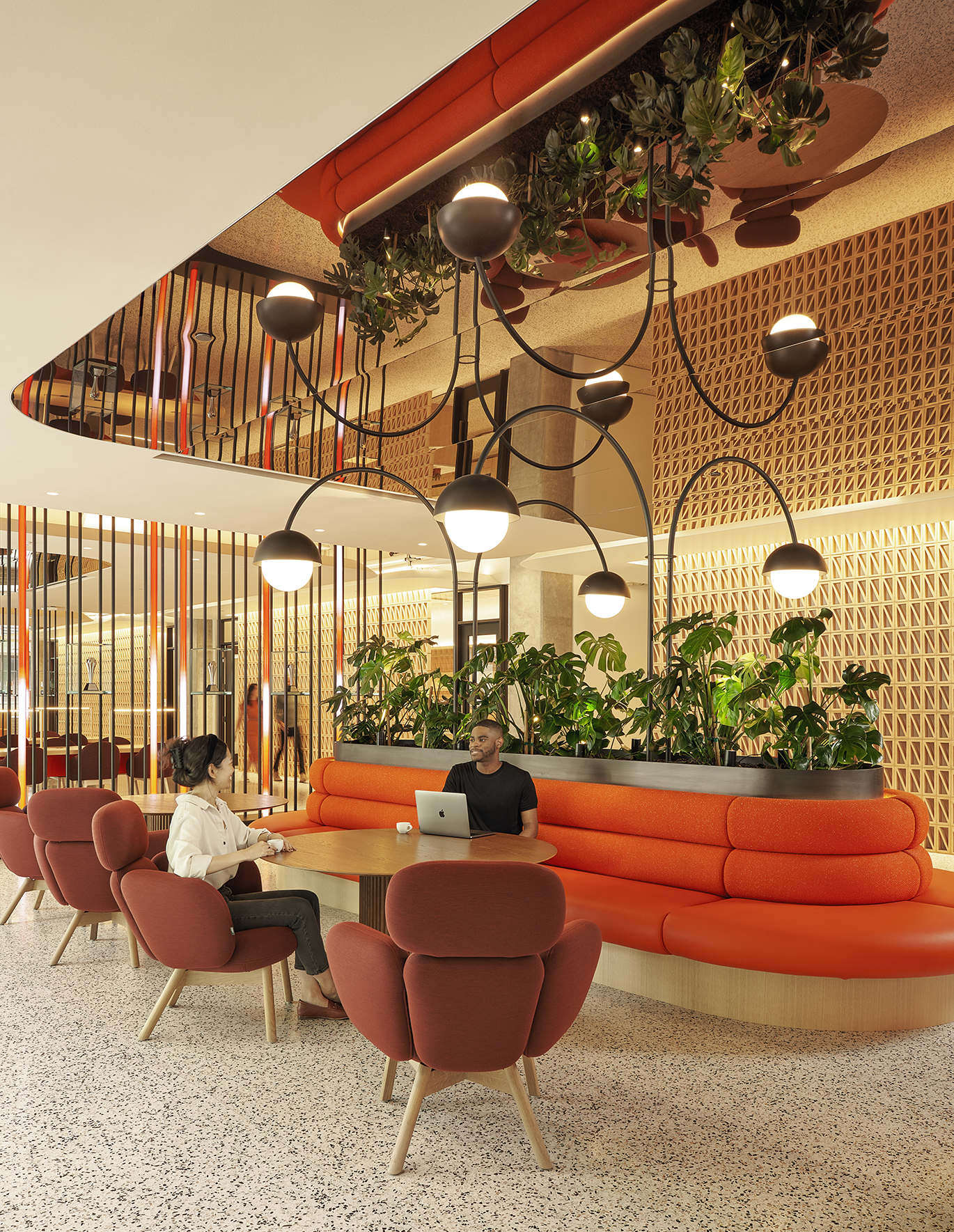 The collaborative spaces invited employees to rest and discuss with comfy banquets and plant life. Our light fixtures arc over these design elements giving a glowing street light quality representing safety and a quaint feeling. We also considered spotlights and gave each worker a moment to shine. The repeated globe element puts each person on stage, and the reflective surface on the ceiling amplifies the space, increasing the size and creating a fantastic optical illusion to stimulate creative thinking.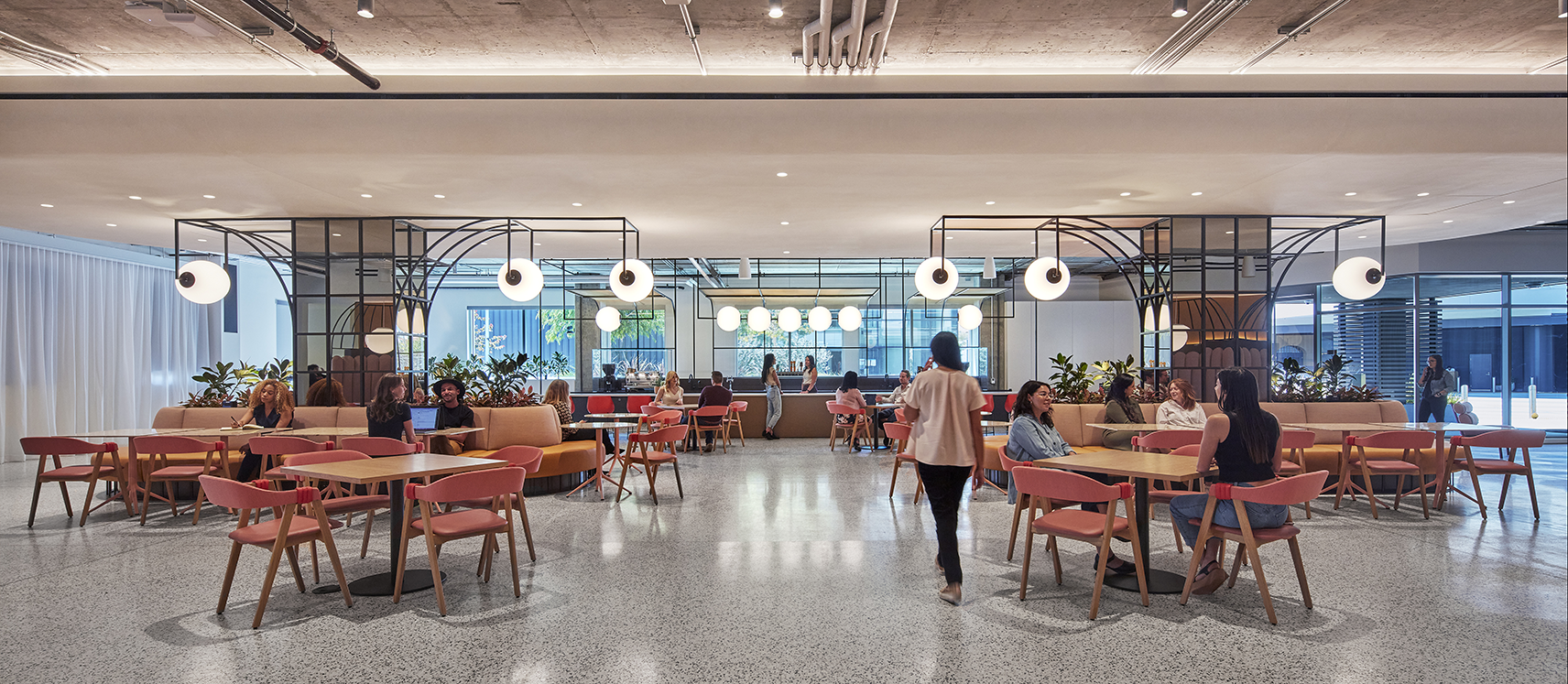 In the cafe space, the globe lighting element repeats. The globes are more open, lit with a cool tone, and serve to act more as a waypoint and less as enclosed spaces. The structure and layout of each arching or hanging globe draw the worker to a natural gathering point at the central banquets or the counter space where impulse conversations can lead to great ideas.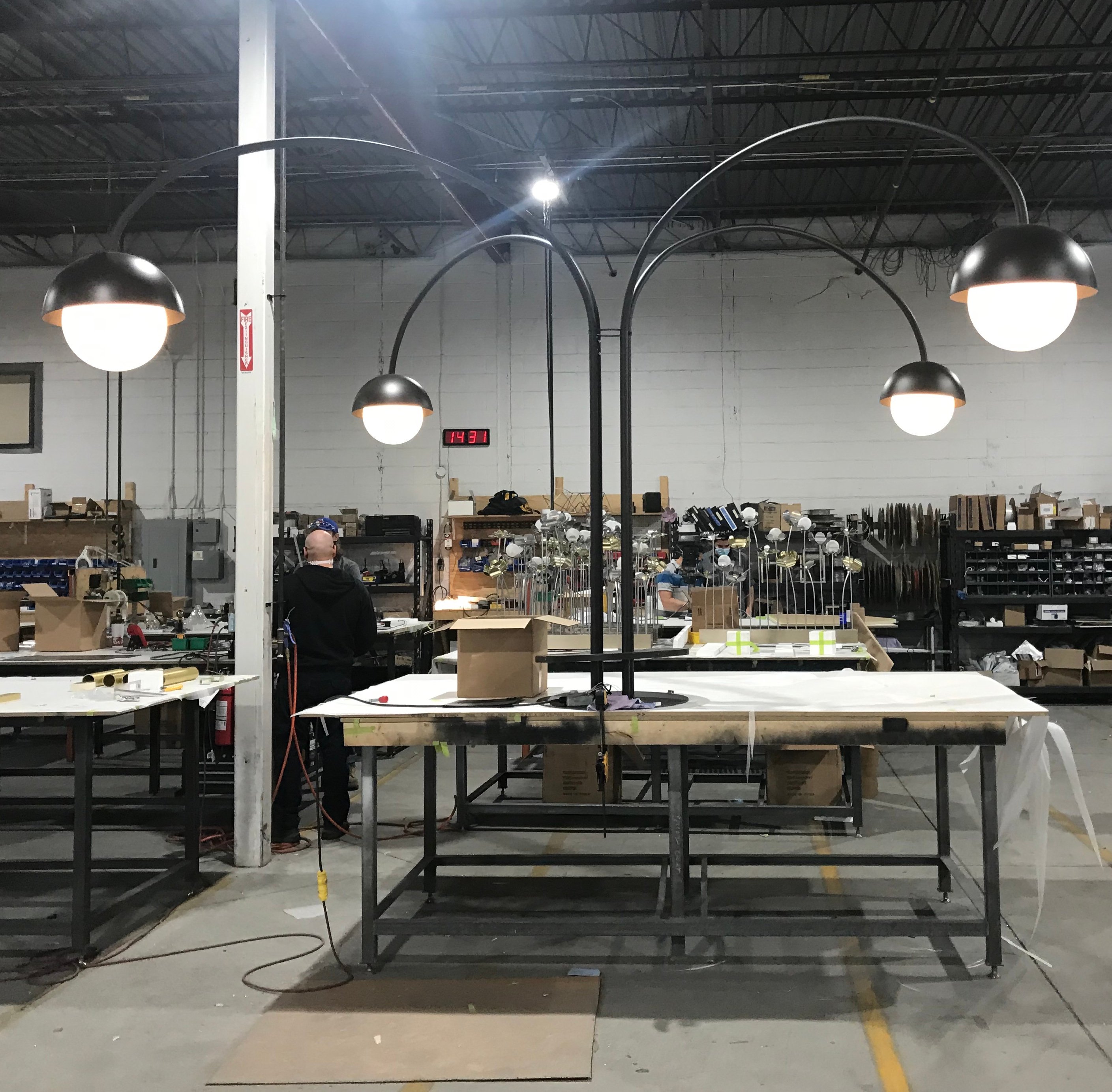 Banks Landl and Gensler worked with Yellow Goat Design for Design, Development, and Production to create designs that included custom sizes, colors, and lighting. This element of a full-service customization house allows for a seamless understanding of the branding experience and unique needs of the workspace as designed.
Interested in working with Yellow Goat to create unique pieces that will attract original thinkers and top talent to your third spaces? Contact us to learn more and begin your journey!
Or check out more of our workplace designs to get some inspiration for your next space.
___________________________________________
Cat Gilbert is the Marketing Director for Yellow Goat Design. She has worked for over 10 years in the Marketing, Publishing, and Hospitality industry with a focus creative and unusual luxury design. To contact please reach out here.