Ready to own a YGD DREAM Home?
It's the ULTIMATE YGD custom dream home. The founders of Yellow Goat Design, Sandra and Jerzy Lesko are moving on to new adventures and saying a bittersweet goodbye to their spectacular Misson Beach home located in a far North Queensland protected rainforest. The architecture, design, and views are the main attraction in this artist's inspired home nestled on Garners Beach. They even have resident Cassowaries! Yellow Goat Design's signature style pieces, created by Jerzy, are found throughout. From the ceiling tiles to the suspended whale sculpture, this home is a living archive of Yellow Goat's design journey. Take a tour through this amazing home in the video above or check it out online here.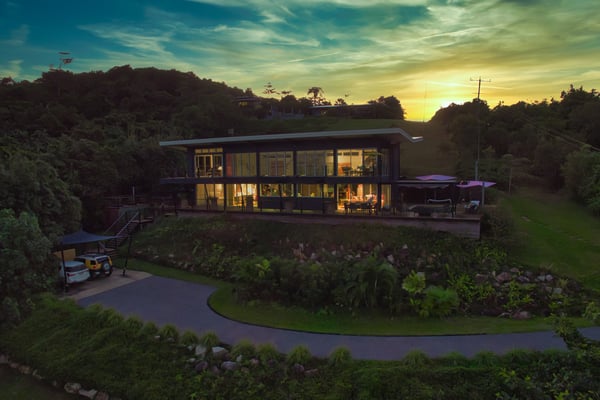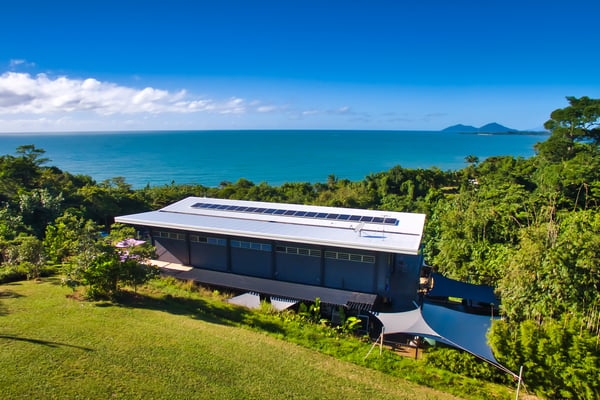 Stunning views, extra-large patios, wall to wall windows, and easy access to Garners Beach make this house an extra special natural enclave.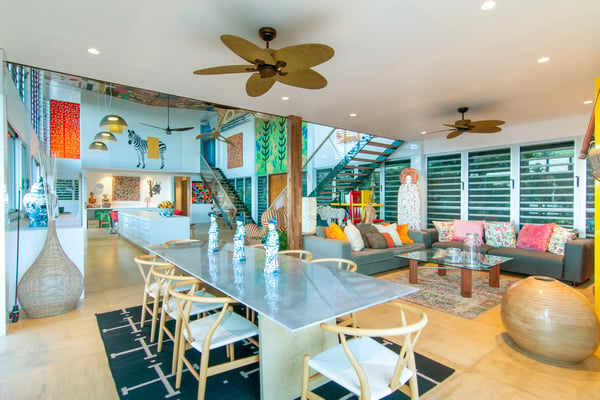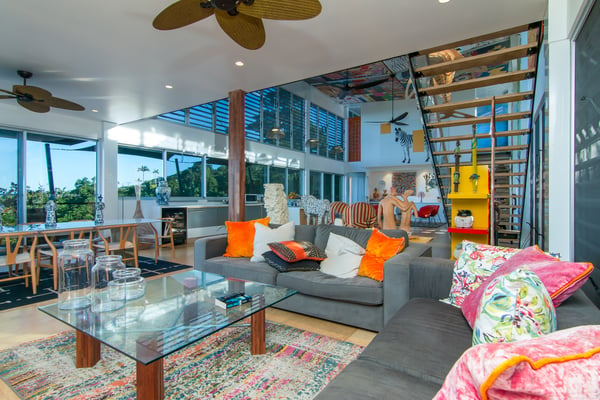 Inspiration for YGD pieces like Zebra and Where's the Opening? can be seen in the open plan living/dining/kitchen area.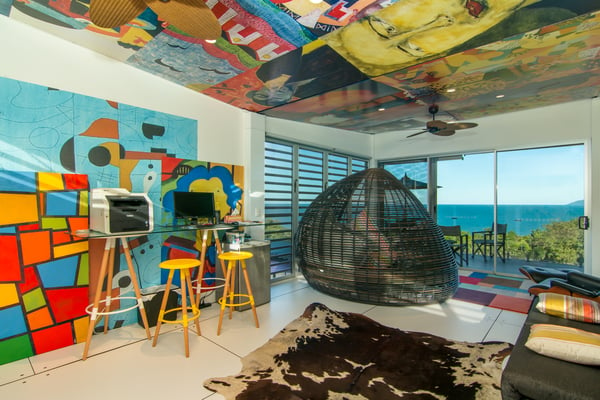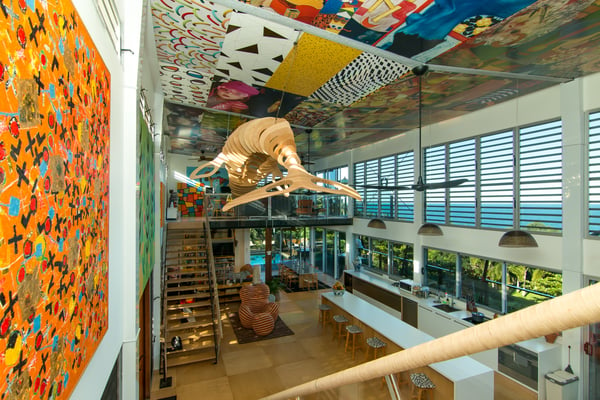 YGD's original Mission Beach Residence tiles line the ceiling in the kitchen and upper office area with The Whale suspended sculpture overseeing it all.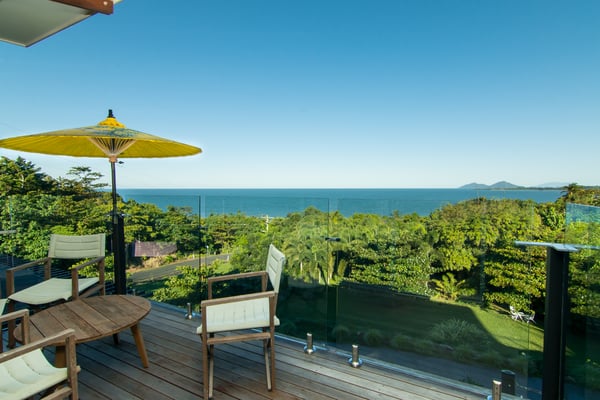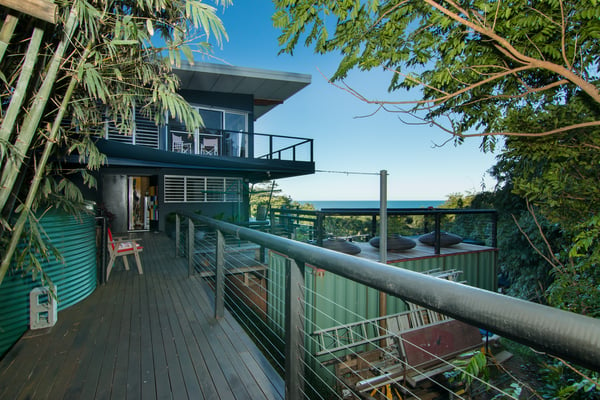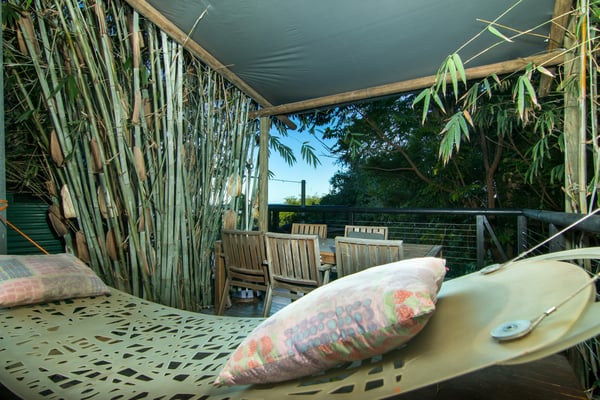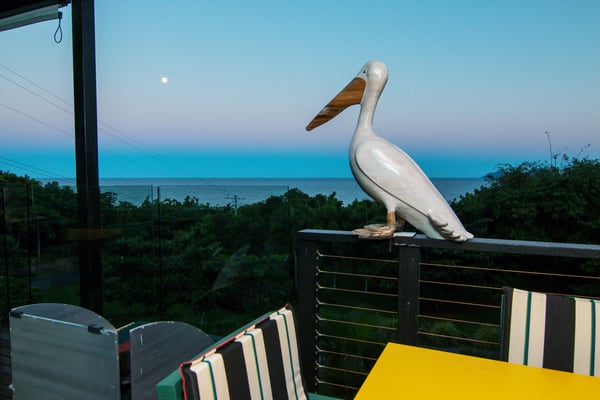 Incredible views and lounging areas define this space with fun details like YGD's Pelican Nigel keeping watch.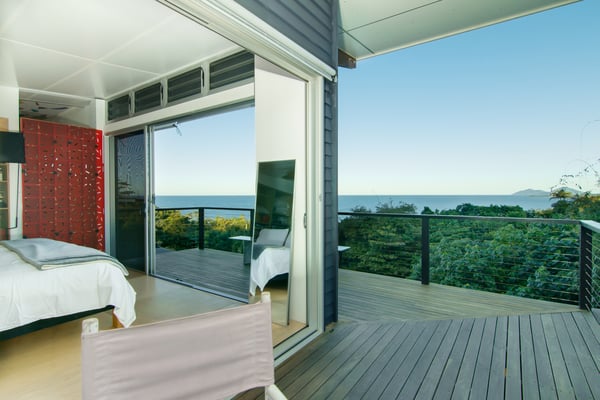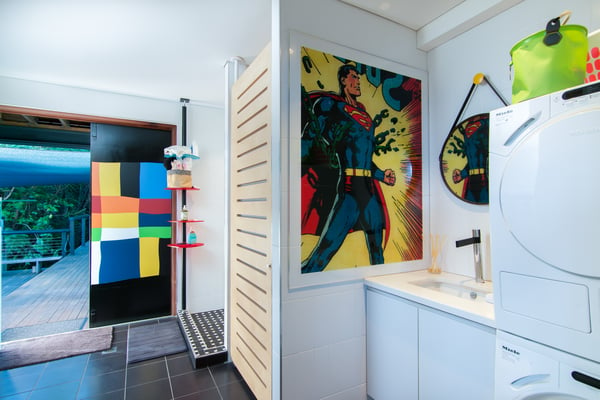 Signature YGD Modula Wall designs like Slots and Klee can be found in the bath and bedrooms.
Need even more creative inspiration? Check out Jerzy and Sandra discussing the mission and the message of YGD in the video below.