YGD VP Nicola Casale THRIVES on Design!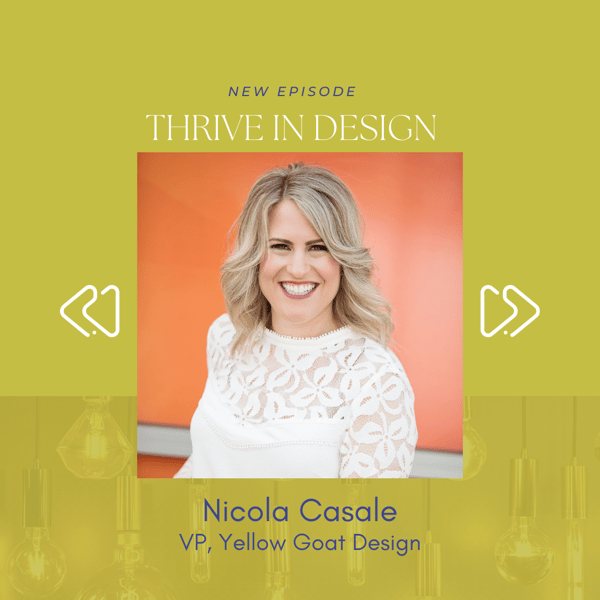 We are so thrilled to congratulate YGD, Vice President Nicola Casale on her first podcast. She sat down with the brilliant Nicole Lashae Ben of Thrive in Design to discuss sales, products, and how the journey behind a sale can make all the difference
The Thrive in Design podcast provides insight on dominating the market through shifting demands and creating digital experiences that keep designers engaged. Each week, amazing guests share inspirational content that offers guidance and sales insight for an interior product company while also creating a lasting impact on the built environment.
In discussing her journey, Nicola Casale, takes the listener on her journey from Design Student to White House Intern to practicing Designer at ForrestPerkins and finally the Vice President and Head of Sales at Yellow Goat Design. Her unique career path allows her to not only understand products but also to understand the needs and concerns of practicing designers, developers, and owners.
Check out the full episode on Apple, Spotify or Amazon.