Recent Press: Be Original, The Lioness & The Fabricator
We're always flattered to see Yellow Goat Design's name in the press and this month we've had a couple opportunities we'd love to share.
CAREY SCHUSTER IN BE ORIGINAL
First up, Carey Schuster spoke with Be Original about the future of design in the wake of COVID-19. Drawing on her history as an interior designer and the US CEO of YGD, she discussed how the landscape will change and what the future landscape of design might look like. Read the full article here.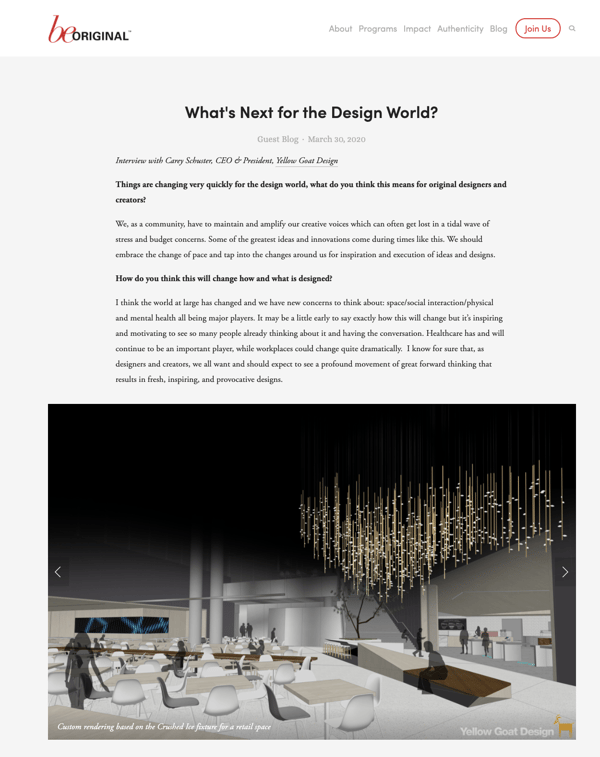 CAREY SCHUSTER IN THE LIONESS
The Lioness, a magazine devoted to female entrepreneurship, did an in-depth interview with our US CEO Carey Schuster! They talked about her journey to YGD and what she she's in store for the future. Read all about it here.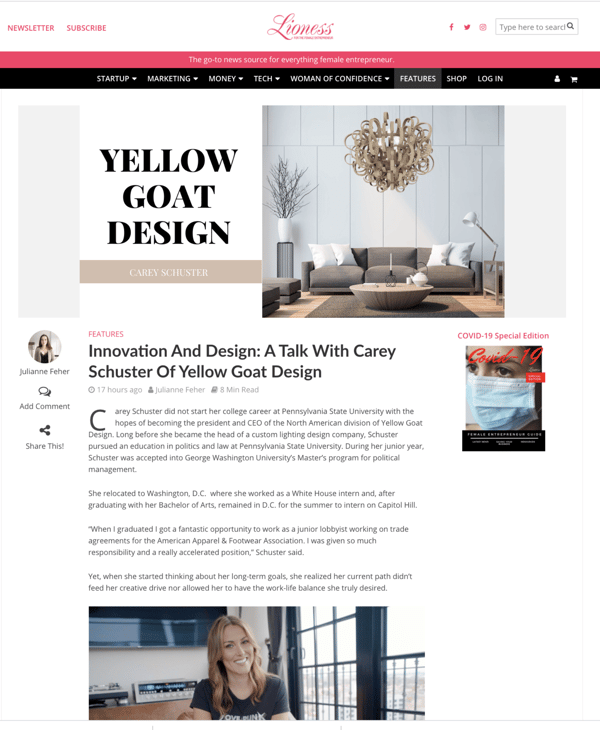 CUSTOM MOSSY FIXTURE IN THE FABRICATOR MAGAZINE

Finally our custom MOSSY fixture designed with RODE Architects for Cambria Boston was featured in The Fabricator Magazine. It's an in-depth look at how the we concepted and created this beautiful sculptural piece for the lobby space of the new Cambria. Read it here.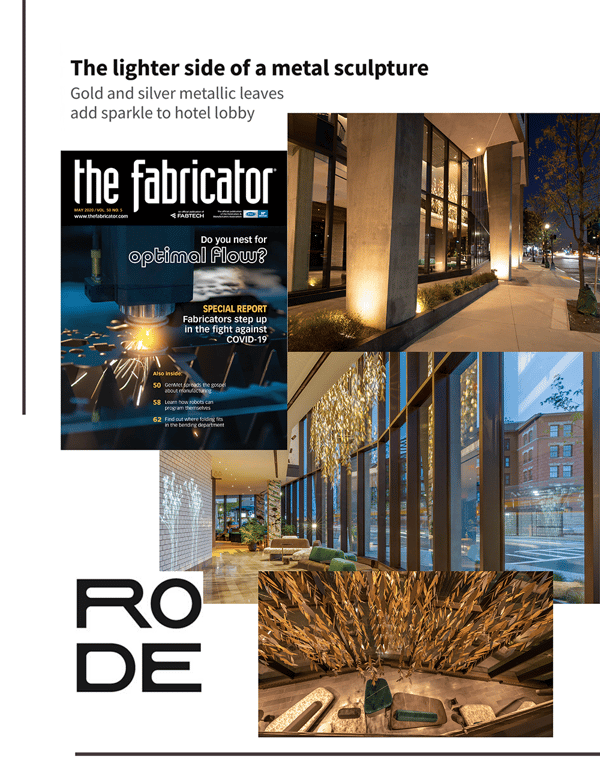 Want to read more, check out our PRESS page or sign up for our NEWSLETTER to receive updates and cool YGD content.