There's a whole lot of Yellow Goat at Hyatt Centric Las Olas.
YGD recently partnered with Simeone Deary Design Group (SDDG) to bring 7 statement lighting designs to the newly built Hyatt Centric Las Olas in Fort Lauderdale, FL. Developed by Kolter Hospitality, this property is situated on the buzzing go-to boulevard, Las Olas - the epicenter for downtown restaurants, shops and nightlife. SDDG designers Susan Hoelterhoff and Stacy Searcy sat down with YGD to share how the boating culture of south Florida influenced the space for Hyatt's lifestyle brand. They also discuss the inspiration behind one of YGD's most ambitious pieces - a custom boat hull suspended in the lobby that sets the stage for the Centric experience. You don't want to let this one sail by!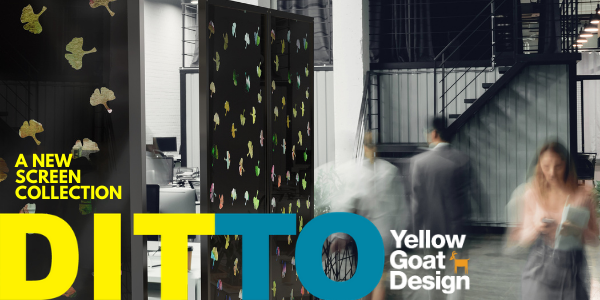 Looking for great protective screens with awesome designs?
DITTO, our new screen collection is worth a double take.
HAVE MORE QUESTIONS? CONTACT US NOW.