A High Flying Trapeze at Inova Dry Creek
Design Partner
RSP Architects
Fixture
Custom Rod Fixture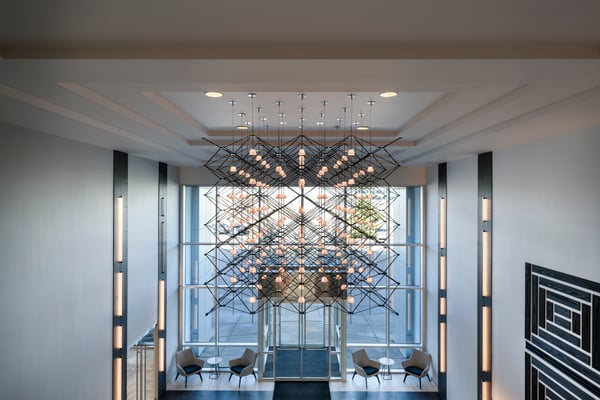 Inova Corporate Center in Denver was a hot property that came on the market. Formerly known as Dry Creek Corporate Center, it was purchased and rebranded as Inova Dry Creek. It houses major companies and offer amenities such as a light rail shuttle and rotating food trucks. We worked with Waring Associates to produce one of our signature designs, Trapeze 3.0, for the lobby space. This modern, complex workplace design is a burst of inspiration for employees and customers entering the space.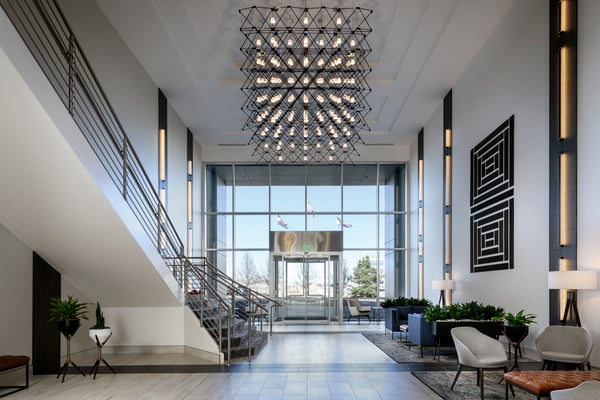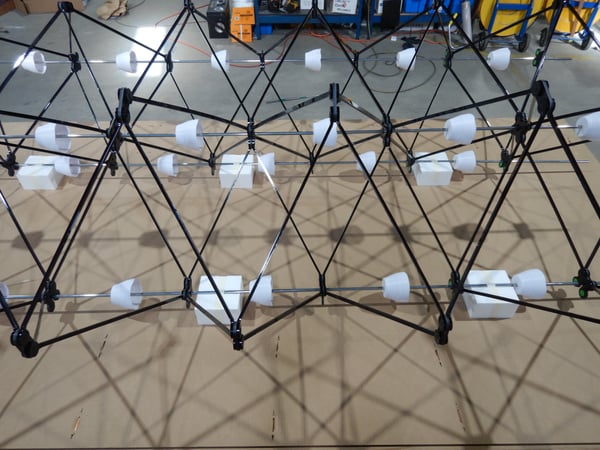 Each rod was hand welded and powder coated. Alternating capped LED are placed between to create an inner pinpoint glow.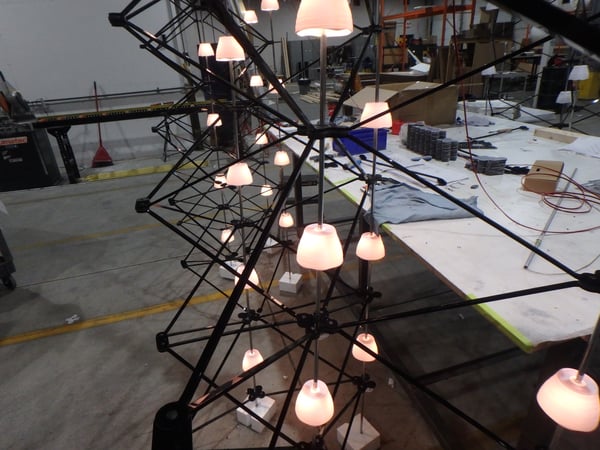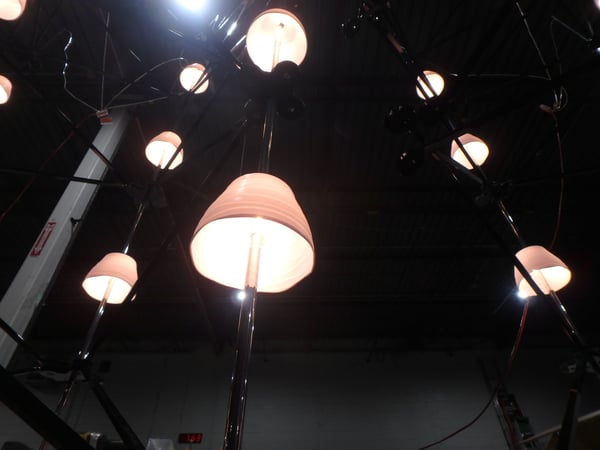 As always our products are tested on the factory floor and are ready to be UL listed as soon as they arrive on site!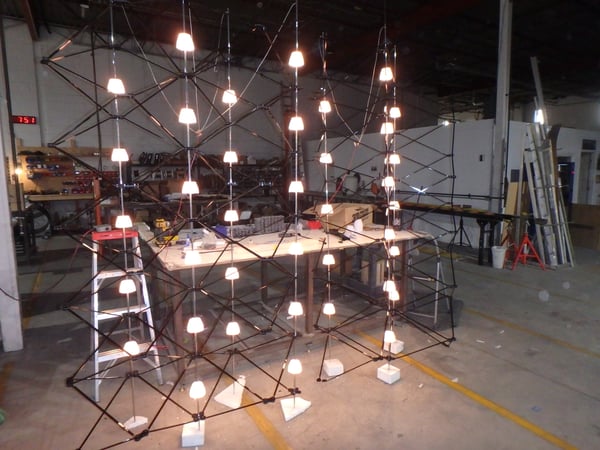 We couldn't be more pleased with this dramatic modern chandelier acting as a welcome to all that enter.
Need some budget friendly inspo? Look no further....our newest Budget Friendly Catalog is here to keep your design (and your budget) in line. Download now.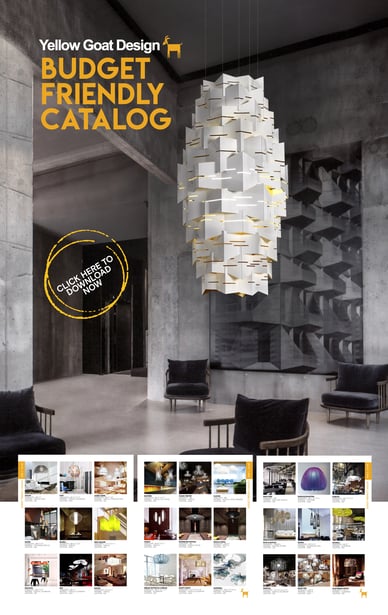 Want to learn more about our projects? Check out these recent works below or visit our projects pages to view all of our work.