Letting the Sun Shine at TMC Intercontinental
Project
InterContinental Houston Hotel at Texas Medical Center
Design Partner
Intercontinental Hotel
Fixture
Sunlight on a Cloudy Evening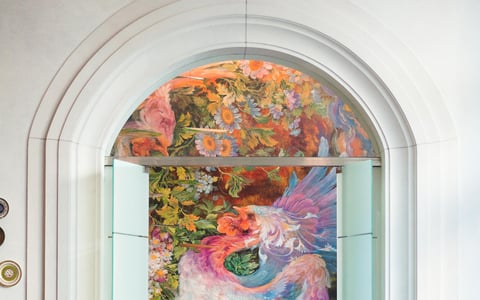 Safina's private dining room, within the InterContinental Houston Hotel at Texas Medical Center, showcases YGD's "Sunlight on a Cloudy Evening" light sculpture. The restaurant pays homage to wellness-driven food and it was important to incorporate saturated colors found in nature within our design to inspire, uplift and enlighten dinner conversations.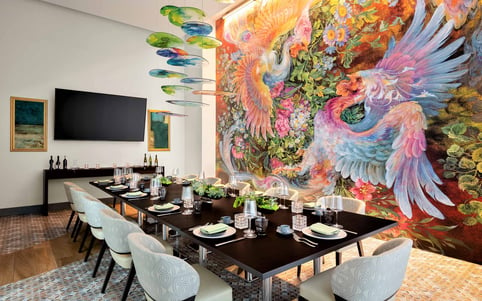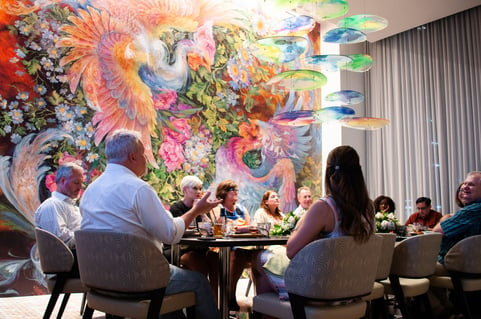 This sculptural acrylic piece is built of digitally printed acrylic pieces, heat formed to create layers of light peaking between the clouds.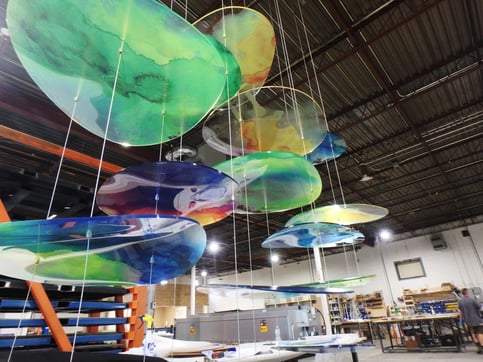 The drama in this modern piece is amplified against a floral backdrop, creating a colorful and cozy private space. The sense of wellbeing when you are dining with friends or coworkers is unmissable.