Chicago Mobile Makers by Yellow Goat Design!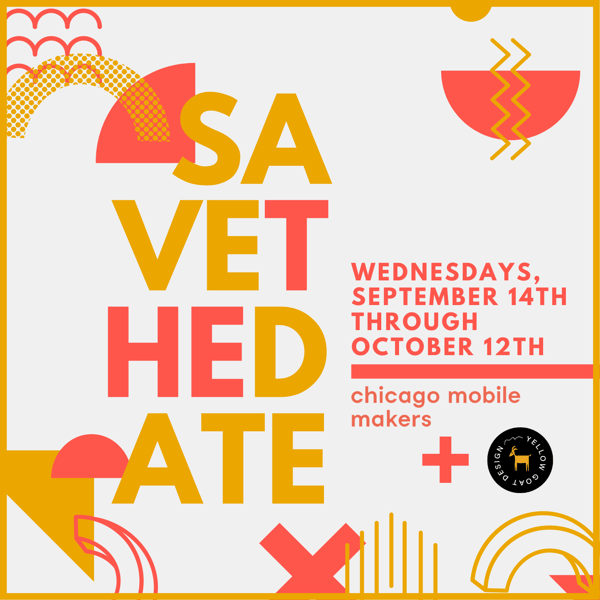 We are thrilled to announce our collaboration with Chicago Mobile Markers on a five-week program that explores lighting and product design, re-use and upcycling, and how light affects space and communities. Students will tinker with vintage lighting, learn about electricity, and create their own light fixtures using a laser cutter. See details below, and please pass on!
Wednesdays, September 14th through October 12th 4:30pm - 6:30pm
Open to: Chicago Area 7th-12th graders
Topics covered: Product Design, Digital Fabrication
Values covered: Sustainability, Community Health
Cost: FREE! This program is sponsored by Yellow Goat Design.