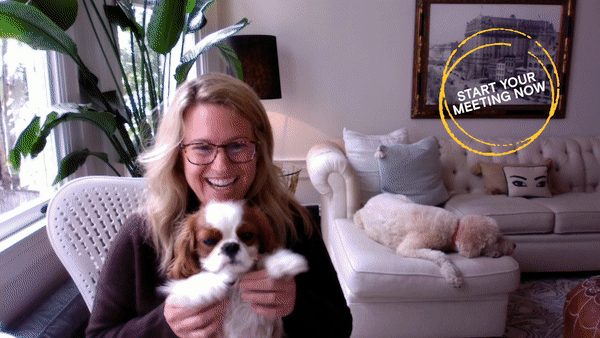 We understand that COVID-19 will require necessary changes in the near future. Here at YGD, we are prepared with all employees working remotely to ensure uninterrupted workflow and design development for our partners. We are offering online meetings and presentations using GoToMeeting, Zoom, Skype, Google Hangouts or whatever program you require. As we always say: our products are custom and built to order and so is our process. Whatever you need, we are here for you during this challenging time. Need a virtual coffee date or dose of puppy love? We've got you covered there too. Thank you for your continued partnership and support. We look forward to collaborating, offering design inspiration and providing uplifting conversation during this time.

Schedule your online meeting today.
• RESOURCES: Our resources have and always will be accessible online. This includes our Company Profile, an excellent introduction to send to potential clients thinking of using our product, our Budget-Friendly Catalog featuring all of our fixtures from $1,000-10,000, as well as our most Recent Collections Lookbooks.
• PRODUCTION: Currently our production studio is operating normally and during business hours. Our craftsman are taking extra precautions to stay safe and healthy and adhering to the CDC guidelines. If you have a current project in our pipeline, your dedicated project manager will be reaching out shortly with additional information on what to expect moving forward. We will continue to monitor and operate our studio based on government regulations and communicate any changes or delays as we learn more in the coming days and months ahead.

• WORKFLOW: Our design and admin staff are working remotely until April or otherwise noted. While we would love to see you in-person, Yellow Goat has made the decision to temporarily suspend travel and will be offering project discussions, presentations and product updates online or over the phone. We are also currently offering a CEU course in conjunction with BeOriginal on the value of authentic, original design in elevated spaces. Contact us to set up any of these options and we'll get it on the calendar.