YGD Opens New York City Office!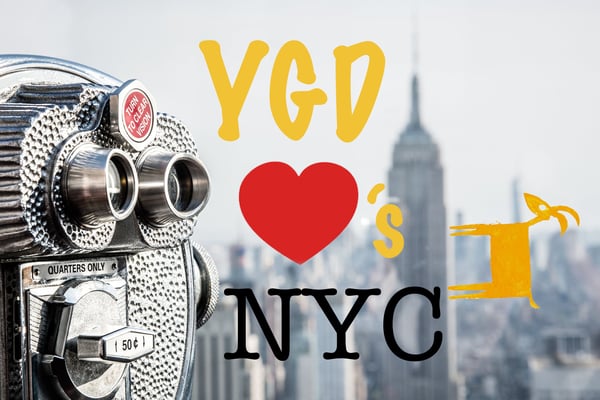 YGD is Lighting up the City that Never Sleeps!

In response to YGD's love for & ever-growing presence in the Big Apple, the time has come for us to launch our long-awaited NYC office! With the new office comes a new GOAT, Cat Gilbert! Seasoned in hospitality, art, and design, Cat has worked with design firms and commercial spaces throughout New York City and beyond. A trained painter and graphic artist, she has an eye for detail and a playful sense of design. She will be handling clients' needs in the city and surrounding areas.
Click to Download Cat's Contact Info!
Want to set up an appointment?! Contact us now