The BUBBLE in PRINT Magazine.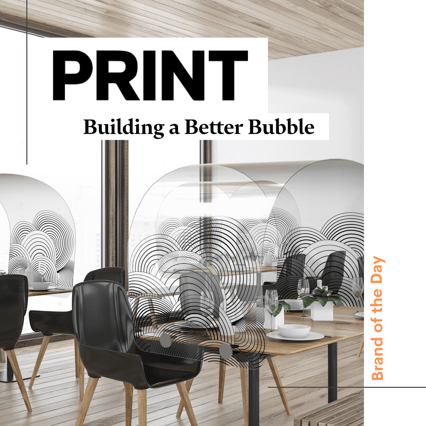 Big thanks to PRINT Magazine for featuring one of our favorite new designs, the BUBBLE, from our CONNECT - Safe Screen Collection. This adorable and functional social distancing solution comes in a variety of digitally printed polycarbonate options and can even be customized to feature your own pattern or logo. It's made to be a solution for education, dining, and hospitality spaces. Read all about it and our full CONNECT collection here.
Learn all about The BUBBLE here.
Check out our CONNECT Safe Screen Collection.
HAVE MORE QUESTIONS OR WOULD LIKE A QUOTE? CONTACT US
CHECK OUT MORE YGD PRODUCTS INCLUDING SCREENS