Read More
Topics: ygd, yellow goat design, sculpture, custom, lighting, dreams, simeone deary, lighting design, chandelier, lead designer, dallas, hospitality design, healthcare design, art, craftsmen, artists, product designer, lighting designer, modern lighting, sddg, monarch, simeone deary design group, flower basket, floral design, kessaku, the national, restuarants, restaurant design, thompson dallas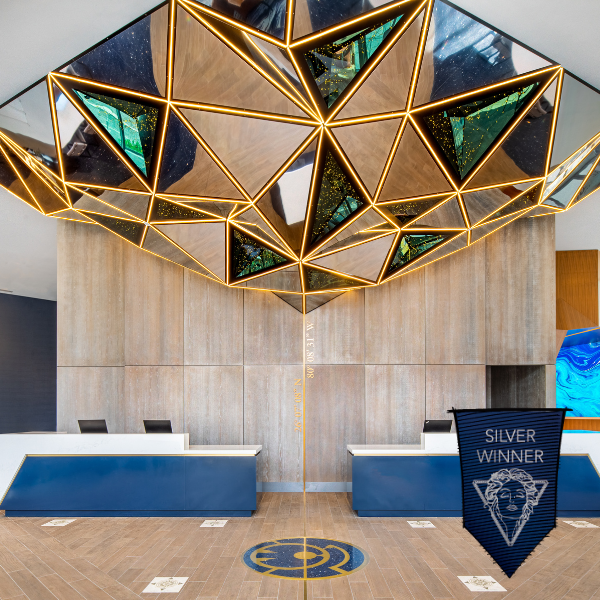 We are pleased to announce that Yellow Goat Design and Simone Deary Design Group have won a 2021 Muse Design Silver Award in the lighting design category for the Hyatt Centric Las Olas Boat Hull design.
Read More
Topics: ygd, yellow goat design, sculpture, custom, lighting, screens, dreams, NEWH, room dividers, workplace, simone deary, simeone deary, lighting design, workplace design, restaurant, architectural lighting, hospitality design, partitions, luxury lighting design, art, craftsmen, artists, product designer, lighting designer, healthy hospitality, hyatt las olas, sddg, hyatt centric las olas, boat hull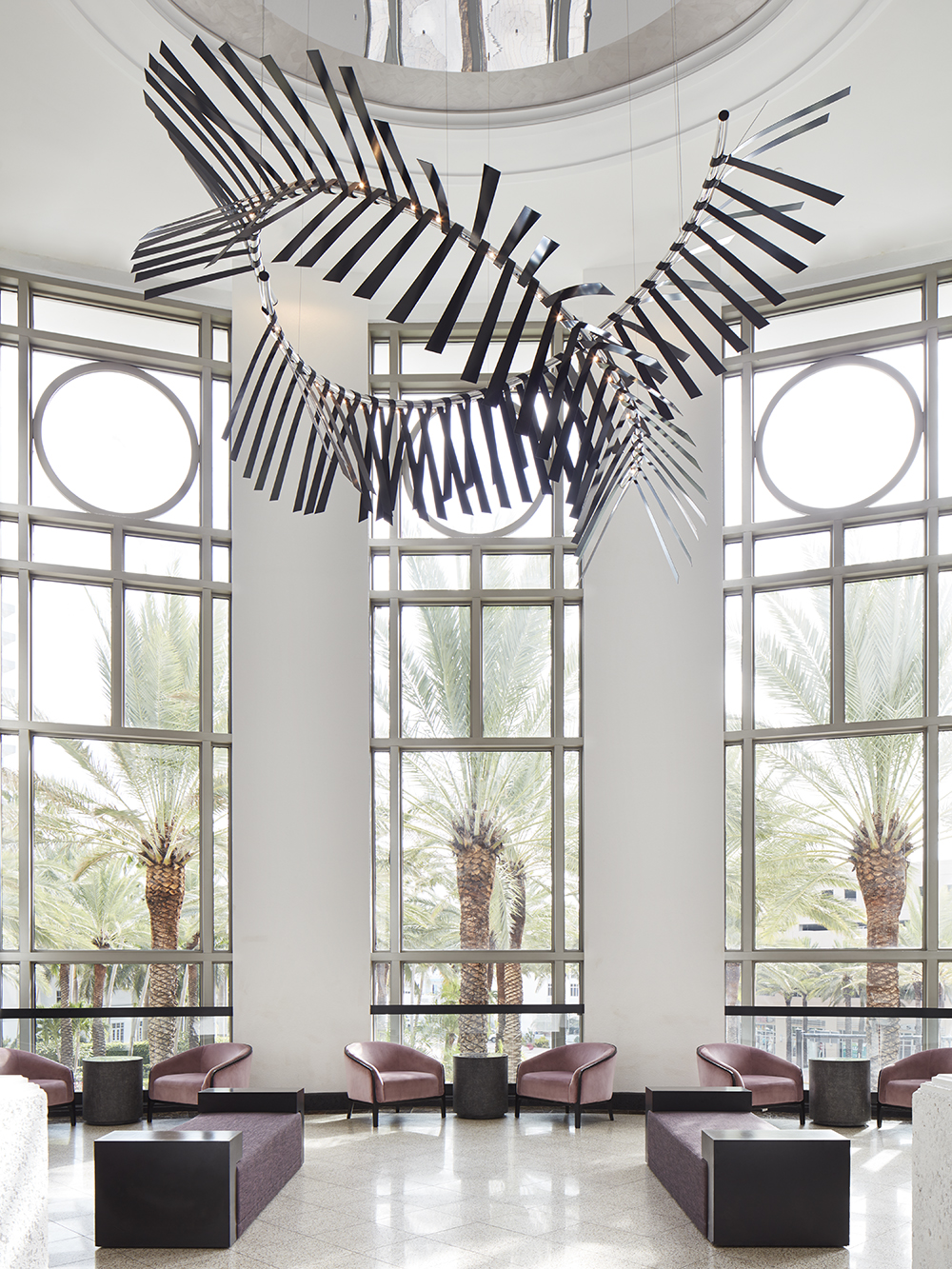 In the heart of South Beach, this destination hotel is just steps from the white sands of the ocean. Simeone Deary of Chicago recently undertook the recent 50 million dollar renovation to add signature gold and painterly strokes to elevate the beach vibe into a luxury experience. Out Tailfeathers light awaits visitors at the entry of an event space adding elevation and artistic flair to the elegance of the room.
Read More
Topics: ygd, yellow goat design, gensler, ny, nyc, sculpture, custom, lighting, dreams, lobby, tailfeathers, simone deary, simeone deary, loews, loews miami beach, miami beach