Read More
Topics: ygd, yellow goat design, gensler, sculpture, custom, lighting, dreams, interior design magazine, multi family, washington, lighting design, chandelier, workplace design, lead designer, architectural lighting, luxury lighting design, art, craftsmen, artists, biophilic design, award winning, product designer, lighting designer, Washington DC, modern lighting, third spaces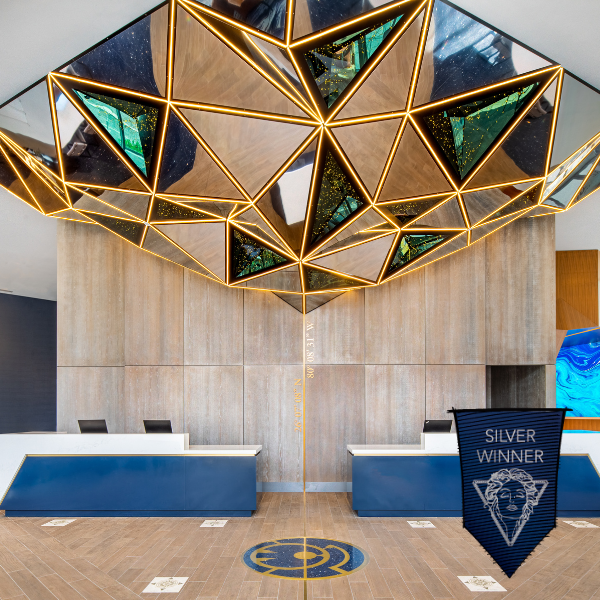 We are pleased to announce that Yellow Goat Design and Simone Deary Design Group have won a 2021 Muse Design Silver Award in the lighting design category for the Hyatt Centric Las Olas Boat Hull design.
Read More
Topics: ygd, yellow goat design, sculpture, custom, lighting, screens, dreams, NEWH, room dividers, workplace, simone deary, simeone deary, lighting design, workplace design, restaurant, architectural lighting, hospitality design, partitions, luxury lighting design, art, craftsmen, artists, product designer, lighting designer, healthy hospitality, hyatt las olas, sddg, hyatt centric las olas, boat hull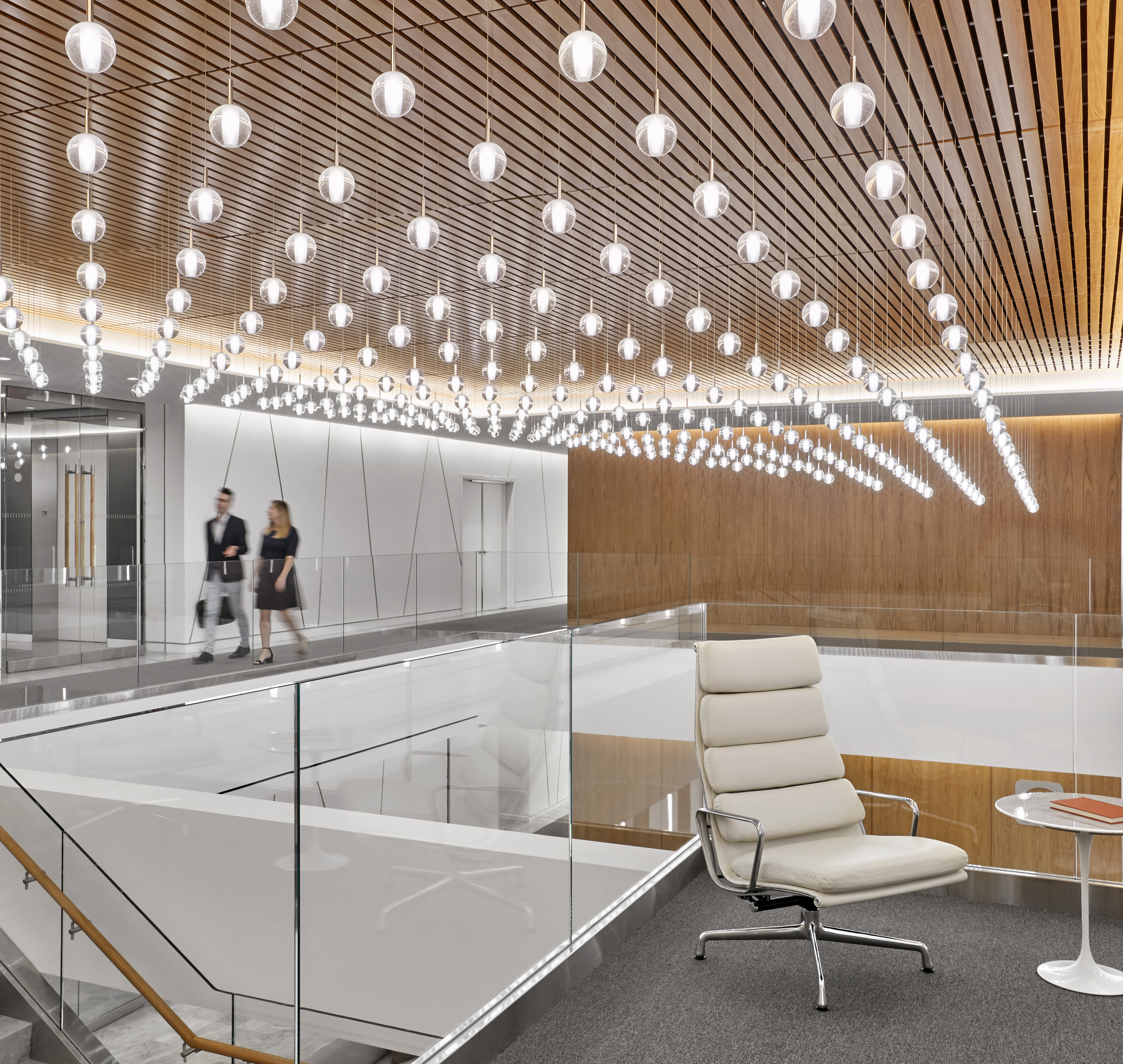 This custom project for a confidential client was designed with SBLD Studio. Inspired by our Marbles which can be seen in a customized form in other projects like Bacardi headquarters with IA Architects, or Advent Health with Stantec, this design was a modernist take that reflected balance and movement as the key design elements. Each of the Marble lights was strategically placed between a wooden slated ceiling to create to create an undulating movement that wowed from above or below upon entering the lobby of this multinational company. The resulting effect is a feeling of sleek sophistication.

Read More
Topics: ygd, yellow goat design, sculpture, custom, lighting, dreams, lobby, workplace design, headquarters, marbles, geometric lighting, architectural lighting, SBLD, pallone